The Central Housing and Planning Authority (CH&PA) of the Ministry of Communities continues the distribution of its home improvement subsidy to eligible persons across the country.  On Wednesday, 50 Berbice residents received their subsidy.
Region Six is recorded as one of the regions with the highest number of persons qualifying for the home improvement subsidy. The CH&PA has projected a total of 300 persons to qualify for the funding however, only 259 met the criteria.
The subsidy voucher valued at $ 50,000 is to be used for the purposes of extension and additions to buildings occupied by low income earners.
 Minister within the Ministry of Communities with responsibility for Housing, Valerie Adams- Patterson explained to beneficiaries the facts that have been taken into consideration in developing the idea of a home improvement subsidy.
 "It was established that there is a direct link between poor quality housing and ill health. It also points to the fact that children who live in damp neglected houses suffer more illnesses," the Minister pointed out.
Adams- Patterson emphasised that the aim of the government is to provide eligible Guyanese with affordable and adequate housing. The CH&PA board approved $15M to provide the subsidy to be disbursed to eligible households across Guyana, with the exception of Region Eight which currently has no suitable land capacity for the CH&PA to roll out housing development.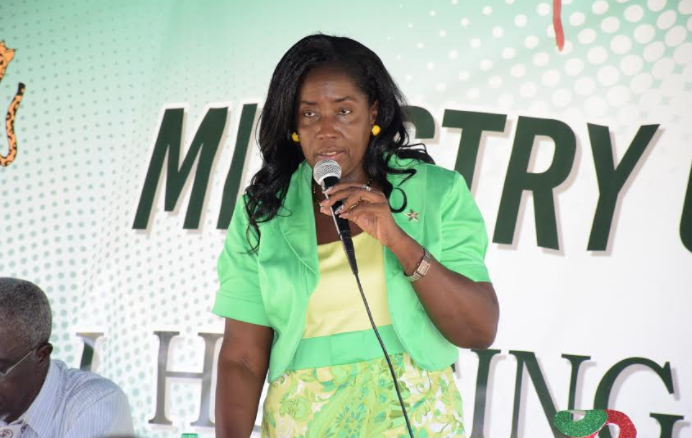 The project targets allottees living in housing schemes and regularised squatting settlements developed by CH&PA in nine of the 10 administrative regions. Eligible persons must have built and occupied their homes.
The CH&PA's home improvement subsidy was one of two promotions launched by the agency in celebration of Guyana's 50th Independence Anniversary. The vouchers are redeemable for the completion of home improvements with concrete and timber works, doors, painting and the installation of kitchen cupboards.
To date, the CH&PA has distributed its home improvement subsidy to beneficiaries in Regions Two, Three and Seven. On November 11, it will take the distribution to Linden, Region 10.