Three men including two cousins who were arrested by the Customs Anti Narcotics Unit after more than 1500 pounds of marijuana were allegedly found in their possession appeared in Court today and were slapped with drug trafficking charges.
One of the three men, 52-year-old Massiah Durant, pleaded guilty to the charge and was sentenced to 50 months in jail and fined $215 million.
The other two accused, 44-year-old Shawn Lindie Snr. and 29-year-old Shawn Lindie Jr pleaded not guilty. They were granted bail in the sum of $2 million each.
CANU said the three were arrested during the search of a building in the community of De Veldt in the Upper Berbice River area.
According to the drug enforcement agency, during the operation which was supported by Officers of the Guyana Defence Force, agents discovered several parcels of marijuana with the weight totally 1,580 pounds.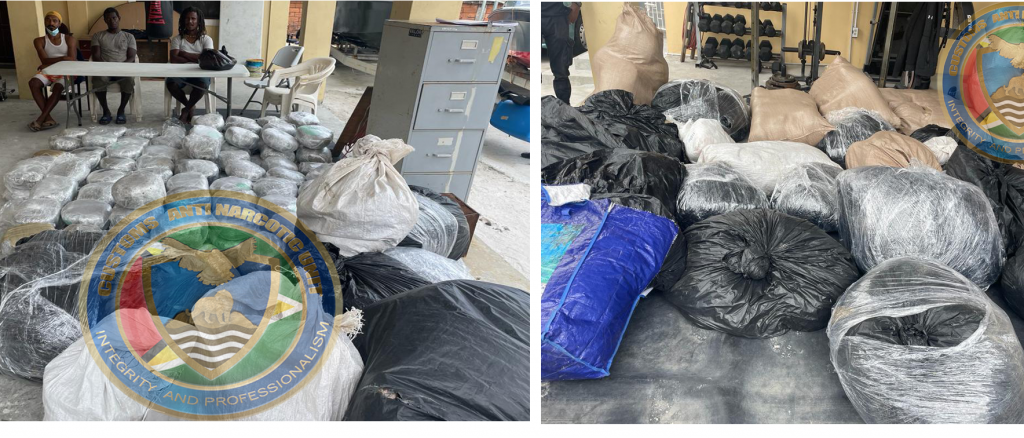 The parcels of marijuana are believed to have a street value of $79 million.
CANU suspects that the marijuana packages were prepared for shipment out of Guyana.