Guyana's economy continues to record strong growth and performance. In its mid-year report, the Ministry of Finance has revealed that in the first half of this year, the country has recorded economic growth of 59.5%, with the non-oil economy recording 12.3% growth.
The Ministry said the country is on track to record overall growth for this year of more than 28%, which is the revised growth rate.
The Minister responsible for Finance, Dr. Ashni Singh said despite the challenging external and domestic environment, the country's economy continued to achieve strong positive real growth, from both the oil and non-oil sectors.
Oil production continues to lead the way in growth and contribute greatly to the country's overall economic performance.
In the first six months of 2023, the petroleum subsectorgrew by 98.4%, with 68.7million barrels of oil produced in the first six months of this year. The industry is now projected to grow by 39.6% for the entire year.
The Finance Ministry noted in the half year report that strong performances in the non-oil sector has taken place in agriculture, other mining and quarrying, and services.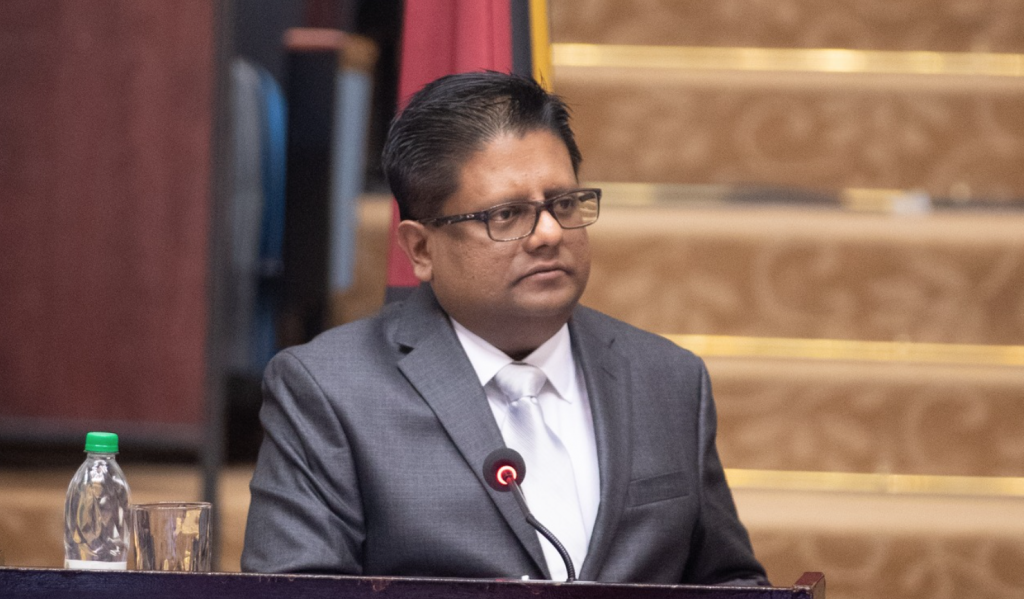 The Finance Ministry said growth in the sugar industry has been recorded at 30.1%, while the rice industry has grown by 3.2% in the first half of the year.
The fishing industry recorded growth of over 9% while the livestock industry saw growth of 4.9% in the first half of 2023.
The manufacturing sector has recorded half-year growth of 17.7% with an increase in the manufacturing of wood and plastic products along with fabricated metal, and paints.
The Services sector has seen growth of more than 9% with more jobs opening up in administrative and support services. The construction industry saw a 44.1% growth rate in the first half of the year.
The Finance Minister in his statement noted that inflation was recorded at 3.8% in the first half of the year, offering the government's commitment to continue to put systems in place that will benefit consumers. He noted that as the economy continues to see significant growth across the various sectors, more jobs are being created and the country is being transformed.
To view the entire Mid-Year Report 2023, click here: https://bit.ly/3P9YAS3