Finance Minister Winston Jordan presented the government's mid-year report to the media this morning and it shows a 4% growth rate in the economy.
Minister Jordan told reporters that the improved performance was fueled by growth in a number of sectors. He said for the entire 2019, the economy is now expected to see growth by 4.5%.
"We expect 4.5% growth at the end of this year, but of course everything has an iff and a but. And you know there are downside risks that can challenge us getting there, one of which is the challenging political environment that has been there since December 2018, in a sense it accelerated because since 2015, we have been operating in a challenging environment".
The Finance Minister said the economy could have been performing much better this year, had it not been for the problems with the bauxite industry and the current weather conditions, which have seen the rainy weather continuing into August and has impacted on the Agriculture and Mining sectors.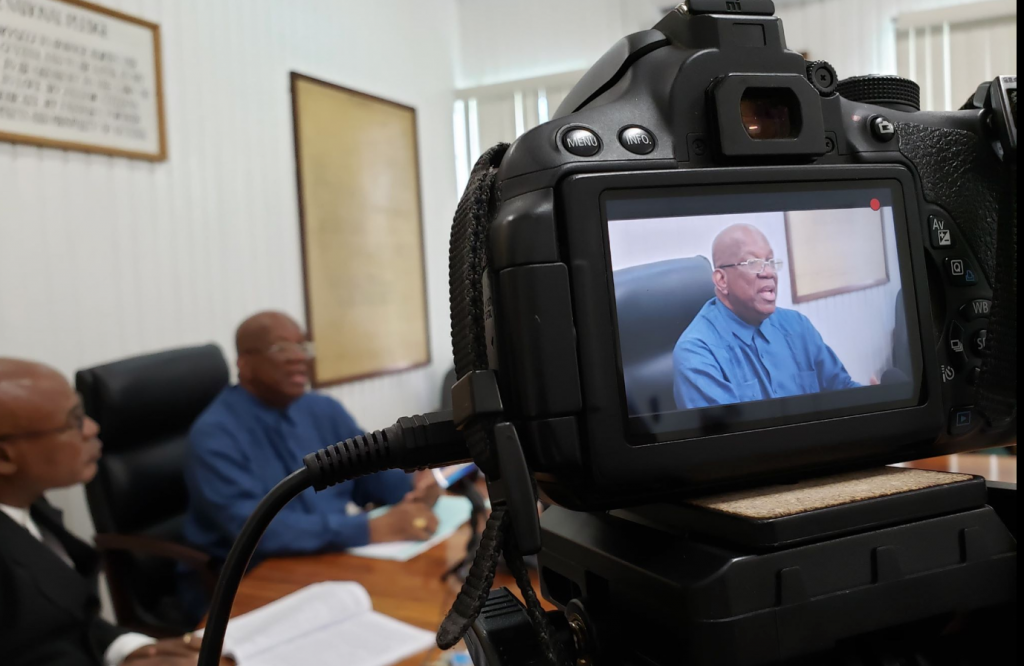 Still, he said the forecast for the economy is good and the growth has been consistent over the past four years. He brushed aside complaints from the Private Sector Commission and the Georgetown Chamber of Commerce about a "slow down" in the economy, saying that they must provide the evidence to back their claims.
According to Jordan, "until people bring credible evidence, which is the Bank of Guyana report or the IMF report or ECLAC, or something showing that there is a downturn, then there will just be statements, and as far as I am concerned, there are irresponsible statements…Every meeting with the Private Sector, I said bring me the evidence, but that is where it ends, I don't get it".
The Finance Minister explained that with the government having an "interim" status, there will be no budget presentation until after elections, but the Government will activate the provision that allows it to spend one-twelfth of the previous year's budget if there are no elections when the budget expires at the end of December.