The Guyana Elections Commission has indicated that of the 10,226 members of the Disciplined Services who were listed to vote yesterday, 8,369 of them cast their ballots, representing an 81.8% turnout.
The Elections Commission reported that 5400 members of the Guyana Police Force voted, representing 80.6%.
For the Guyana Defence Force, the turn out was 83.6% with 2539 votes cast. The Guyana Prison Service saw a turn out of 88.1% with 430 of its members voting.
Members of the Guyana Fire Service usually vote on the same day with the rest of the country.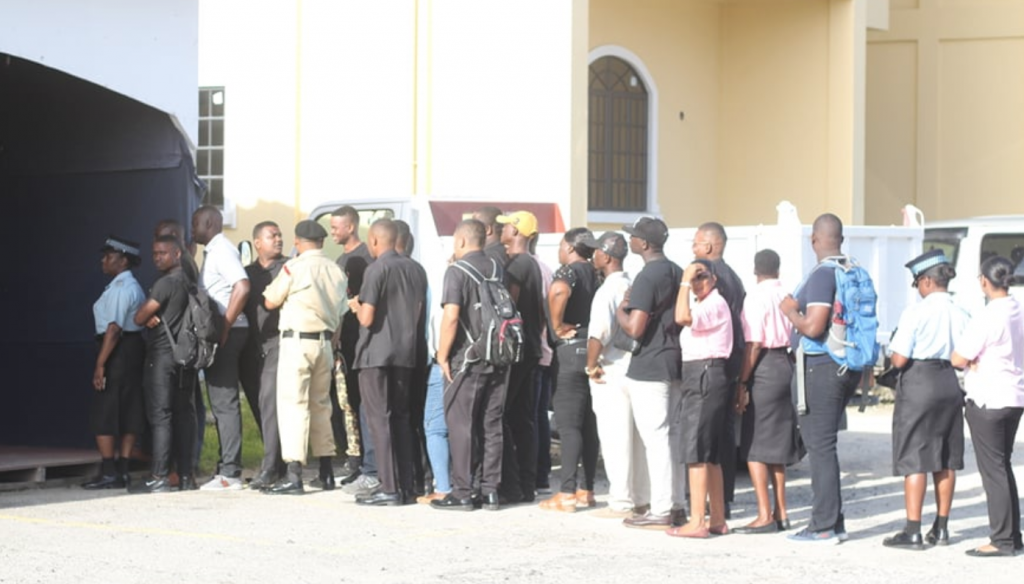 The turnout figure is considered very high for the Disciplined Services. The only available comparative figure would be for Local Government Elections which saw the turn out being below 40%. Turn out for Local Elections are usually lower than for General Elections.
Yesterday's vote by the Disciplined Services went on without incident and was described as smooth. The Elections Commission Chairman, Justice Claudette Singh told News Source yesterday that GECOM has all systems in place to ensure the 2nd March elections are just as smooth and without hiccups.