At least one soldier who received burns to 90% of his body is listed in a "very critical" condition while three others are listed as critical but stable with burns to their bodies following an explosion of pyrotechnic material at the Coast Guard headquarters.
According to the Guyana Defence Force, four other ranks are hospitalised with trauma.
The ranks were part of a team preparing for tonight's fireworks display when the pyrotechnic material exploded as they were being transferred to barged.
The fireworks display has since been canceled.
The injured ranks were rushed to the Georgetown Hospital moments after the incident occurred at around 1pm on Saturday.
GDF Medical Officer Major Dr. Nigel Langhorne told reporters that the injured ranks are being closely monitored.
GDF Chief of Staff Brigadier Patrick West explained that there were no issues when the ranks held an audition last evening. He said today's incident will be thoroughly investigated.
President David Granger visited the injured ranks at the Georgetown Hospital and expressed his best wishes to them and their families.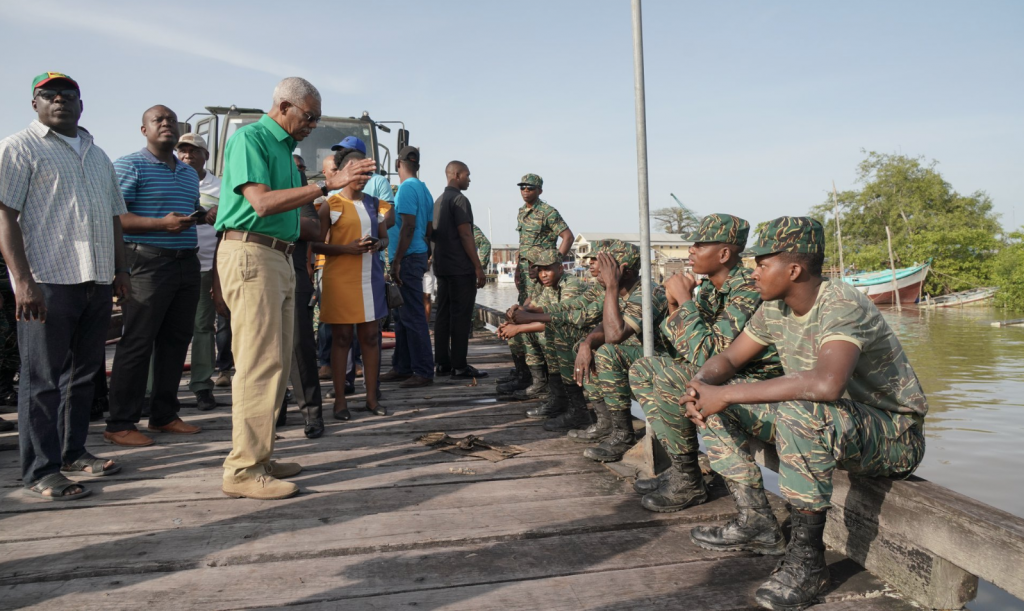 The President said the ranks who were injured are all experts with the pyrotechnic material and he wants the investigation to get to the bottom of exactly what might have gone wrong to trigger the explosion.
"…The Chief Fire Officer and the Chief of Staff are both going to conduct an investigation to find out what happened. As far as we are concerned, we always apply the best safety measures to ensure Soldiers' lives are not in jeopardy and we are trying to get to the bottom of it," Mr. Granger said.
The President also visited the site of the incident and met with other ranks who were stationed there at the time of the incident.