As Guyana celebrates its 50th Republic Anniversary today, President David Granger believes that the strides that the country has made over the past 50 years as a Republic, evokes emotions of pride and patriotism among all Guyanese.
In an address to the nation, President Granger said "there is satisfaction over the nation's progress over the past fifty years and expectation over the prospects for the future."
On Saturday morning, the President attended the flag-raising ceremony at Durban Park and observed the joint services on parade.
The President noted that the 50th Republic anniversary is an exciting and encouraging time for Guyanese who can look forward to a higher quality of life in the future.
He said the anniversary also marks the dawn of the 'Decade of Development: 2020-2029', "which will witness progress in every sector"
He noted that among the initiatives of his decade of development plan are the provision of tuition-free education for eligible students at the University of Guyana; energy security, economic growth, constitutional reform and governance, the empowerment of youth and women, widespread infrastructural development and deepening of international relations as well as development for the indigenous people.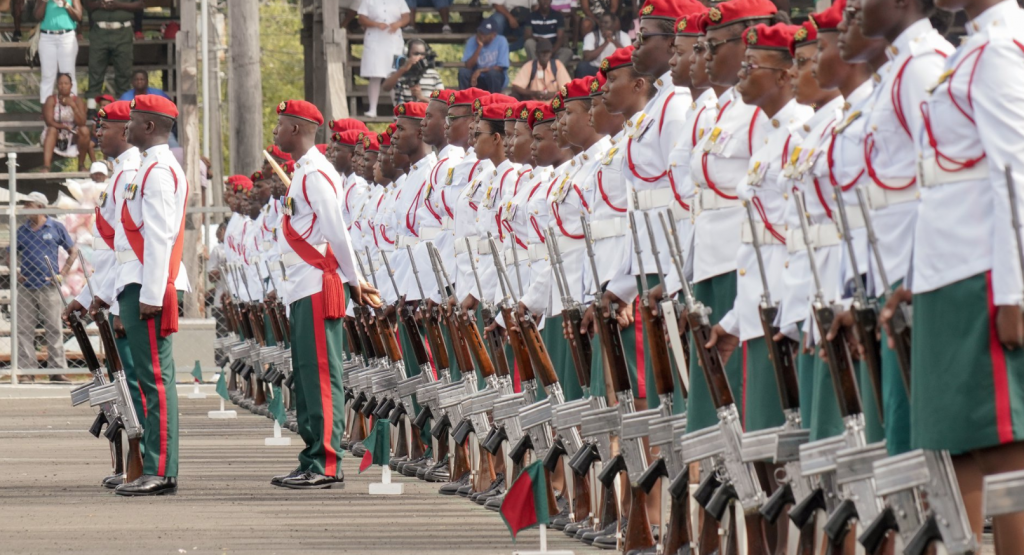 "We live in a country that is enjoying high levels of growth and human development and with accountable government and greater equality. Ours is one in which everyone will be able to enjoy equality before the law, education that is free, employment that is satisfying and an environment that is safe and healthy", the President reminded.
He added that Statehood represented a substantive "fulfillment of our people's aspirations to chart their own destiny by refashioning their social and economic relations, introducing new national institutions, affirming sovereignty and advancing towards the goal of self-reliance".
According to the President, Guyana has progressed over the past fifty years will continue along this path during the decade ahead.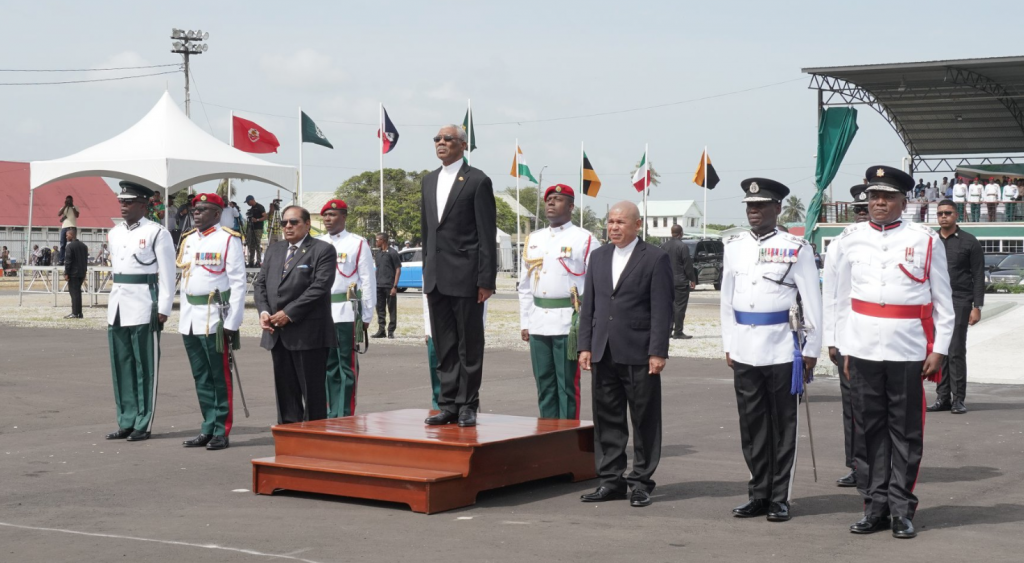 Mr. Granger said there is a sense of satisfaction as the country celebrates the 50th Republic jubilee and "We can work together to make this auspicious year an opportunity to place Guyana on an irreversible path to greater liberty, unity and prosperity."