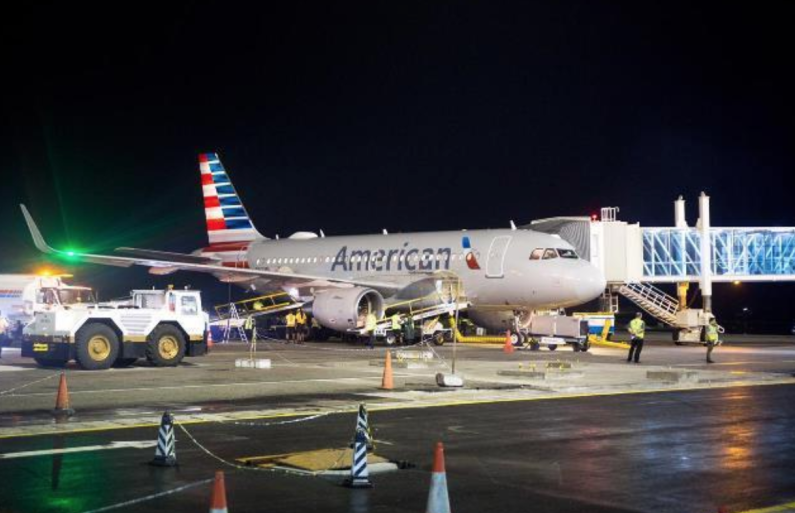 An incoming American Airlines flight was diverted to Trinidad and Tobago from Guyana's Cheddi Jagan Airport on Thursday night as the runway lighting system at the local airport experienced some difficulties.
In a statement today, the Cheddi Jagan Airport indicated that the incident occurred at around 11:30 pm. The Airport runway lighting system experienced a failure due to a slack cable connection.
The Airport said the temporary cable was installed to facilitate the works currently taking place on the extended section of the north-eastern runway.
According to the Airport's management, portable runway lights were immediately deployed along the entire length of the runway and facilitated the departure of Suriname Airways just after midnight and the arrival of Caribbean Airlines at 2:12 this morning.
The airport said the portable runway lights comply with standards of the International Civil Aviation Organisation. The main lighting system has since been repaired.
Passengers of American Airlines have since taken to social media to complain that they were taken to Trinidad and Tobago and left stranded at the Airport with little information on their onward journey to Guyana.
It is mandatory for flight crews to take a rest after long flights.
Still, passengers complained that more than 9 hours later, they were still stranded in Trinidad and Tobago.
American Airlines was expected to fly them into Guyana by this afternoon.