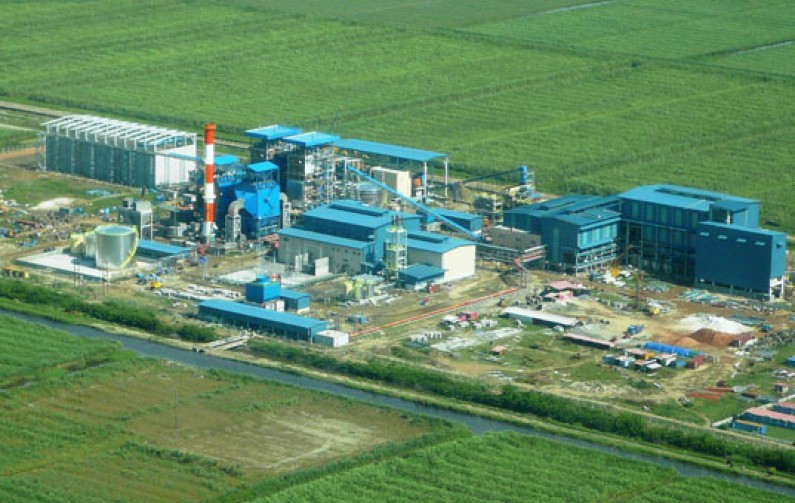 The Guyana Sugar Corporation has reported that there continues to be problems facing the industry and a low sugar crop is expected to affect final production.
The company has been enjoying cash infusions from the Government even as it battles the European Union price cuts. The Alliance For Change believes its time for change at the helm of Guysuco and the party wants the entire Board of Directors fired and replaced.
The current Guysuco Board was brought in to enforce a "turn around" plan for the industry that should have seen increased production and greater profits. That plan has not worked out and the industry has been seeing declines and fluctuations in its fortune for the past three years.
AFC Leader and Member of Parliament Khemraj Ramjattan on Thursday expressed the view that Guysuco was too big to fail and as such there is the need for urgent changes. "It is time to turn the Board of Guysuco on its head since they do not know what it takes to lead Guysuco", Ramjattan said.
He quoted recent comments from the Chairman of Guysuco that this year could see the worst sugar cane production in the industry's history. Ramjattan said it was time for Guysuco to pay attention to best practices rather than to be paying big salaries and perks to the "fat cats" that head the company.
In the 2013 National Budget, Guysuco was allocated $1 Billion to assist in its development and modernisation plan but the state owned company is still haunted by the Skeldon Factory which still remains mostly underutilized because of several problems
Guuysuco has received budget allocations and investment over the past few years of over $35 Billion and the Opposition Alliance For Change wants to see the benefits of all the investment. Ramjattan said with a staff of over 15,000 people, the sugar industry in Guyana must be kept alive but there is need for better management. He believes self-interest and politics may be responsible for the current problems facing the industry and Guysuco itself.
He intends to consult with the other Opposition party, A Partnership for National Unity and raise concerns about Guysuco at the parliamentary level. He is adamant however that for the company to ensure a real turn around there must be a new board put in place, a board that will feature professionals.
During his 2013 budget presentation, Finance Minister Ashni Singh said "the industry is still of sufficient systemic importance to the national economy and to the livelihoods of so many rural communities and has such deep forward and backward linkages with suppliers and distributors nationwide that no effort must be spared to ensure its long-term viability, competitiveness, and profitability."
The AFC believes the Government and the company shout turn for international help.