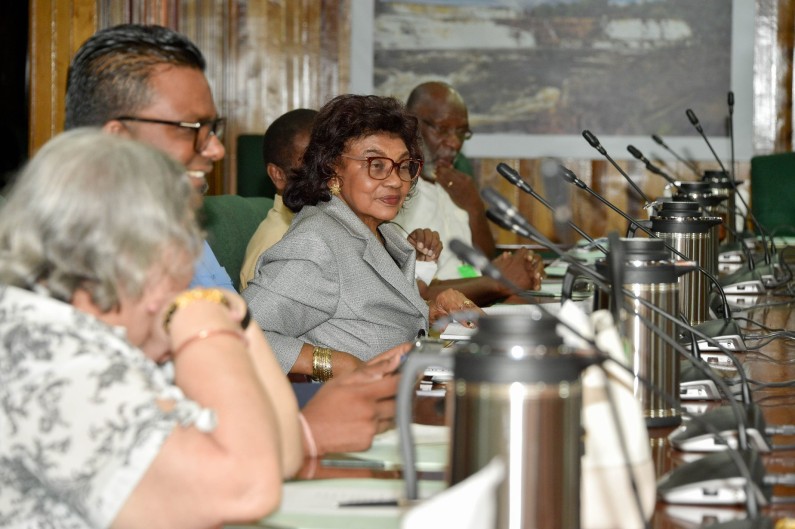 The Alliance For Change today slammed the Guyana Elections Commission (GECOM) for refusing to conduct a review of the 2020 elections.
Chairperson of the Commission Justice Claudette Singh shut down a proposal of the Opposition nominated Commissioners for there to be a review, stating that such a review would be outside the remit of the Guyana Elections Commission.
In a statement today, the Alliance For Change (AFC) which is part of the APNU+AFC Opposition rejected the decision of the Guyana Elections Commission (GECOM).
The AFC said the Commission's move not to allow the review abandons its responsibility to conduct an internal review of the 2020 Parliamentary and Regional elections as recently announced.
The AFC said it expected a routine examination of the performance of the electoral system, as well as an independent review of the breakdowns revealed in the national recount exercises, which infuriated many citizens locally and abroad.
According to the Alliance For Change, the Guyana Elections Commission should be reminded that it has more than a statutory responsibility to manage the conduct and process of elections in Guyana. The party believes GECOM needs to also present a review at the end of the process to demonstrate transparency and impartiality.
"Given the reports of illegal activities and trauma surrounding the 2020 General and Regional Elections, and in particular, the many accusations of fraud leveled on all sides, the Alliance For Change strongly recommends that GECOM reconsiders its recent decision not to conduct a comprehensive review. This review should include personnel, structures, and all its systems leading up to, during, and after the Election Day exercise, particularly those surrounding the conduct of the national recount," the AFC explained.
The review, the AFC said, would be an essential requirement of true parliamentary democracies to conduct systems review following national elections, particularly in cases where allegations of widespread fraud, corruption, bribery, and conspiracy were charged.
The party also drew attention to the recently published results of an International Republican Institute (IRI) poll of the Guyanese people, which revealed that only 22% of those questioned believed that the 2020 election results were credible, while 55% expressed dissatisfaction with the process, inclusive of GECOM's management.