The H-Towers company today unveiled its plan to build a large mall in the Providence community along the East Bank of Demerara.
In a statement, the company announced that the H-Towers Mall will feature world-renowned restaurants, an entertainment center, and scores of stores to cater to local and visiting shoppers.
Concessions at the mall will include a food court, clothing stores, jewelry stores, banking agencies, pharmacies, home furnishing and appliances stores, hardware stores, supermarkets, and an entertainment hub consisting of a variety of posh bars and restaurants.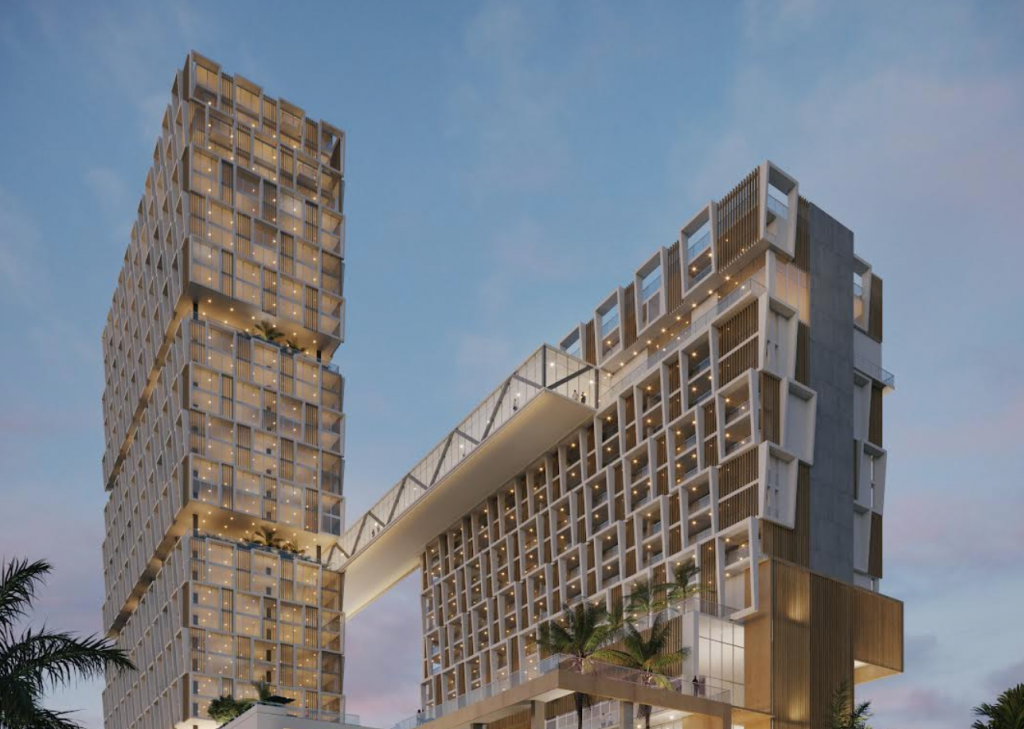 The mall which is slated to open in 2025 will be located below the Sheraton Hotel and Residence and will comprise 2 levels of retail stores which will be equivalent to 63,000 square feet.
When completed, the mall is expected to hire as many as 200 persons.
Director of H-Towers, Kerwin Bollers said the mall will offer unique experiences for hotel guests, residents and shoppers.
Persons and businesses interested in leasing retail space can do so by emailing: [email protected], the company said.