The stage is almost set for Guyanese to head back to the polls for general elections in three months time following the passage of the no confidence motion against the Government.
The Opposition, People's Progress Party, managed to win over the support of Government MP and AFC Member, Charandaas Persaud.
Persaud's "yes vote" to the motion caught his fellow coalition members by surprise, with some of them even hitting him and telling him that he had made a mistake. Still, Persaud kept to his "yes" vote even after the Clerk of the Assembly restarted the process.
The Berbice lawyer said he voted to clear his conscience and now that his conscience is clear, if he dies, he knows that he would die a happy man.
"My conscience was stifled for long…they voted for things that should not have happened, period", Persaud said.
He told reporters after the sitting that he had become tired of voting along party lines and had become disenchanted with his party, the Alliance For Change, for always voting for issues brought up by its coalition partner, A Partnership for National Unity.  He said there were a number of issues that forced him to vote against his own party and side with the PPP, a party that he has long criticised as being corrupt and out of touch.
Mr. Persaud said he will be offering his resignation to the Parliament and the AFC and will not be returning to the House as a Member of Parliament for the AFC.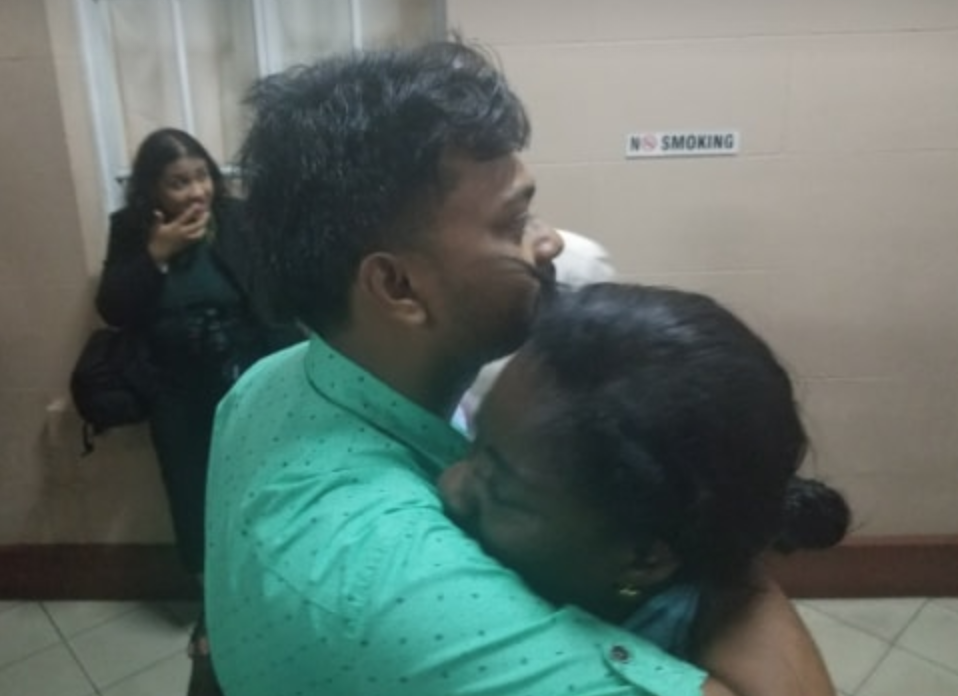 Questioned by News Source about whether he might have been promised any incentive for voting against the Government, he said none was promised and none was received.
He was ushered through the back of the Parliament by Opposition Members of Parliament and two businessmen who are closely aligned with the Opposition party. He is expected to leave Guyana on Saturday, according to the Public Security Minister, Khemraj Ramjattan, who said security arrangements will be put in place for him.
Government Members appeared completely shocked by the move. Some of their supporters became teary eyed as they gathered outside the Parliament building.   Opposition Leader Bharrat Jagdeo told News Source that he wants to meet with the President on the issue and several other matters.
Under the Constitution, the Government has to call elections within three months or at a time agreed to by two-thirds of the National Assembly. The President is currently undergoing chemotherapy treatment following a cancer diagnosis. That treatment schedule is expected to continue for five more months.