On the same night that APNU+AFC Coalition partner, Justice for All party threw in the towel in the 2020 elections, Alliance For Change Executive and former Business Minister Dominic Gaskin has also sounded the alarm over the coalition's defeat, saying the supporters of the coalition were being misled.
In a statement on his Facebook page, Gaskin who could not serve as a Candidate because of his British citizenship said he can no longer wait quietly and politely "while our country gets hijacked, ridiculed and torn apart".
Mr. Gaskin said while a win by either of the major contestants ought not to have come as a shock to anyone, "supporters of the APNU+AFC were misled into believing that the coalition had won the election".
He said "at the very least APNU+AFC's supporters deserve an explanation from its leadership as to the basis on which they claimed to have won the election prior to the recount.
We live in an imperfect world and no electoral system, especially not one that relies on manual voting and counting, is foolproof or devoid of irregularities"
Back in March and just after the elections, Gaskin had raised concern about the original tabulated figures for Region Four that would have propelled the coalition to victory. Based on the recount of votes, the votes won by the coalition in the region were less than what was originally presented in the original count.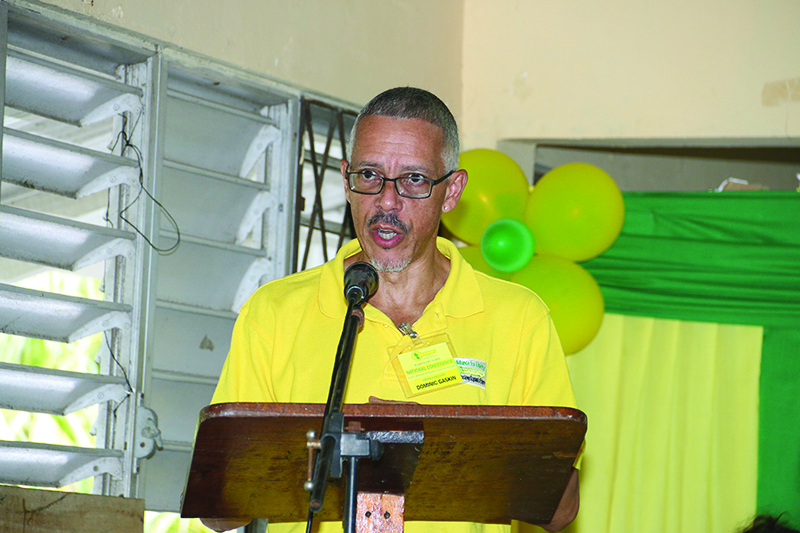 But the AFC Executive appears to be looking forward to the next elections in 2025 saying that all that has occurred since March will make it extremely difficult for the "APNU and or the AFC to defeat the PPP in 2025".
"Unlike the PPP-C and the PNC, the AFC does not have a stranglehold on any section of the electorate. Instead it relies on a swing vote that is more discerning and less forgiving than the constituents of the two larger parties. The question, therefore, is whether it is possible that a sizeable portion of the swing voters, who supported the AFC in 2015, abandoned the Coalition in 2020 and voted instead for the PPP and the new parties. To me this is entirely possible and therefore the results of the 2020 election, while not desirable, are certainly plausible", Gaskin said.
In a message to his colleagues in the coalition, Gaskin reminded them that they were not elected to remain in office forever, and they need to "level with your supporters and start directing your energies towards becoming a credible opposition party in time for 2025".
He said they must also focus on regaining the trust of the swing voters to march to victory in the next elections.
Gaskin who is also the son-in-law of President David Granger served as Minister of Business in the coalition government up until a Court matter after the no confidence motion forced his removal from office because of his dual citizenship. He was born in the United Kingdom.