As public health officials worldwide continue to monitor several mutations and variants of the Coronavirus, there is growing concern that the fast-spreading Delta strain is in Guyana and is affecting more children than any other strain.
A 16-year-old passed away at the COVID Hospital and at least three other children are hospitalized.
While there is no confirmation that the Delta strain of the virus is in Guyana, the Ministry of Health is issuing a new warning for children, encouraging parents to ensure that all children above the age of 2-years-old wear face masks since they appear to be at a higher risk of contracting the virus.
"We should encourage children to wear masks, especially in the light that right mow globally, you have the delta variant that is currently circulating and with this particular variant, anyone who is unvaccinated, would be at risk which includes children," the Health Minister said during his Covid-19 update today.
Dr. Anthony explained that children with underlying conditions should wear medical-type masks for extra protection while those without medical conditions can wear the cloth masks. But with the new strains of the virus, the Minister said children must wear their masks.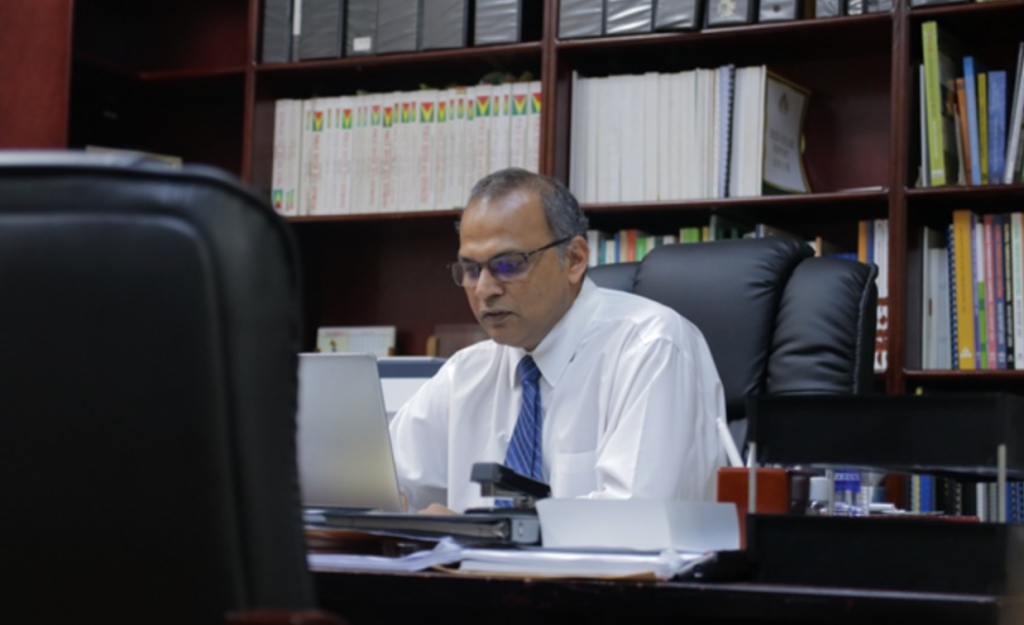 'So globally we are seeing a lot more children are getting infected and because of those infections, they are being hospitalized. With the original strain of the virus, we would have seen that when children are infected, they got a milder form of the disease, but with these variants that are circulating when children get infected a small percentage of them can end up in the hospital," Dr. Anthony said.
The Minister is not in favor of children using face shields since according to him, it does not provide enough protection, especially in crowded environments. Children must also wear their masks if they are outdoor playing with other children, the Minister encouraged.
"If they are outdoor by themselves, they can go without the mask, however, if they are with other children, it is recommended that they should have a mask on. If they are going to be some distance from each other then you can think about not using the mask," The Minister said.
Since the first case of the pandemic was recorded in Guyana a year ago, more than 1500 children have contracted COVID-19 with three of them losing their battle against the virus.