With neighbouring Brazil going on high alert following the discovery of the new Omicron coronavirus variant there, Guyana's Minister of Health, Dr. Frank Anthony is encouraging Guyanese to keep following the COVID-19 rules and recommendations to safeguard themselves against the new variant.
There has been no confirmed case of the new variant in Guyana or the English-speaking Caribbean, but many countries are taking precautions as details of the variant are still being analyzed.
During his daily COVID-19 update today, the Minister of Health said he would encourage persons to safeguard themselves by getting vaccinated and following all of the existing and established COVID-19 protocols.
"People ought to take precautions, and make sure that they wear their masks especially when they are in public spaces and indoor environments, observe social distancing and sanitize. These are things that will help to prevent spread. And if you are going into an indoor environment, make sure that it's properly ventilated so that you don't have air circulating, the airflow must be there, you don't want to be in an environment where the air is stagnated", the Minister explained.
The Health Minister also reminded that like the other variants, the new Omicron variant is not only spread by droplets but could also remain in the air in enclosed environments. He said persons should ensure there is constant airflow.
Additionally, the Minister of Health said while information is still being gathered and analyzed about the new variant and its severity, it remains important for persons to get fully vaccinated.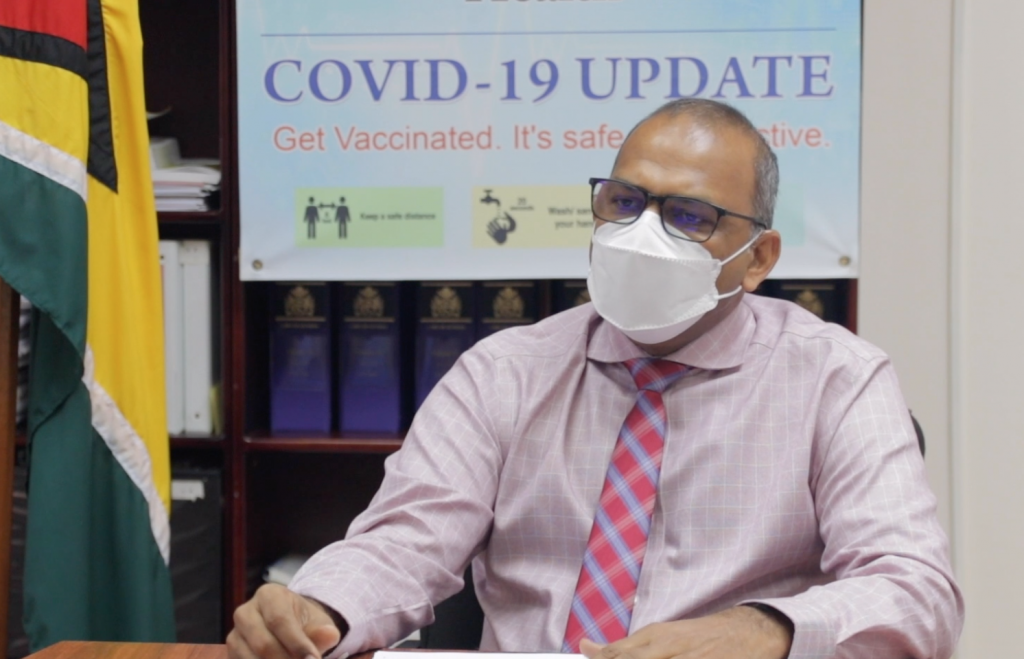 He said "if you didn't have a first dose, ensure you go and get the first dose and if you have a first dose but didn't go back for your second dose, go back for that second dose". Minister Anthony said those who are eligible for the booster dose need to also ensure they get that dose.
Based on information being provided by the scientists studying the new variant, its symptoms are very similar to the other COVID-19 variants including the deadly Delta variant.
Most cases of the new variant so far appear to be mild, according to the World Health Organisation. However, attention is being made to the makeup of the variant and whether it can bypass immunity.
The variant was first discovered by South African scientists and has since been detected in several countries across the world.