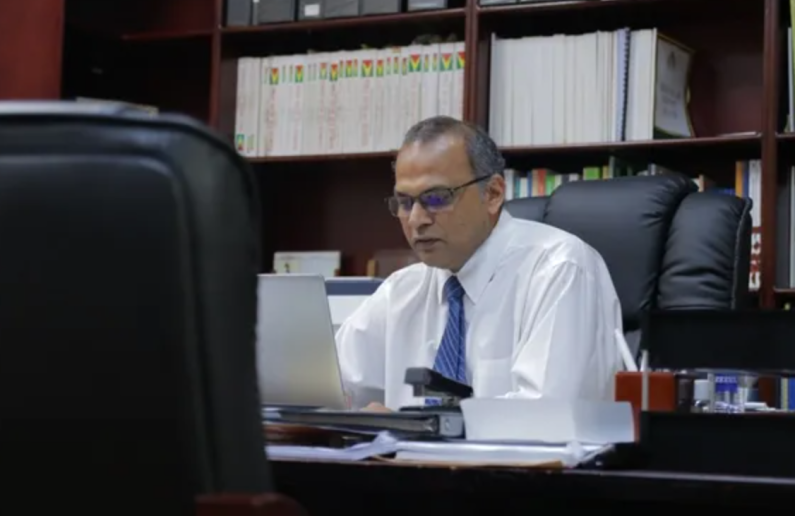 The World Health Organization (WHO) yesterday said the Omicron COVID-19 variant is spreading faster than the Delta variant and is causing infections in people already vaccinated or who have recovered from the disease.
Vaccinated persons, once they contract the disease will have a milder form of the disease while those unvaccinated could be severely affected.
Owing to the latest WHO warning, Health Minister, Dr. Frank Anthony is urging citizens still to make up their minds about becoming vaccinated to get vaccinated soon.
"In light of Omicron, the looming threat of Omicron which is now in 89 countries, we have to take precautions and get ourselves protected and therefore we are encouraging everyone who is eligible for that booster dose, come and make sure that they get their booster dose," the Health Minister encouraged during today's covid-19 update.
Guyana saw an increase in COVID-19 cases and deaths when the Delta variant landed here.
While experts are still to understand the behavior of the various variants, they continue to advise that tough measures be put in place since it was already established that the variant is more transmissible.
"If you get infected this is going to help you to protect yourself, more than likely you will get a milder form of the infection and at least you wouldn't be hospitalized and die from COVID. So, I want to encourage you to get the vaccine whether its first, second, or booster doses, and please go out and do that as soon as possible," Dr. Anthony noted.
There is still a gap in the number of persons who took the first dose of the vaccine and those who returned for their second dose.  Almost 80% of Guyana's adult population has received the first dose, while just over 55% is fully vaccinated.