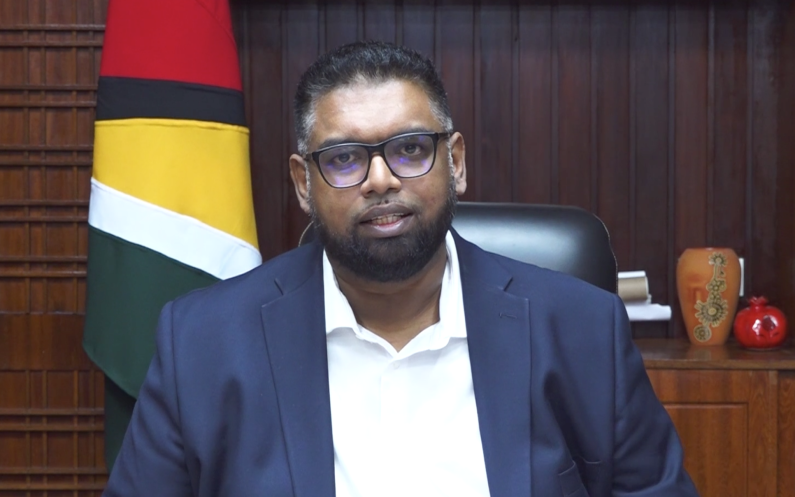 In wake of the discovery of a new variant of Coronavirus that the medical community has flagged as faster spreading and more infectious, President Irfaan Ali is encouraging citizens who are still to be vaccinated to make the choice and get vaccinated today.
In a statement, the President said at this stage, vaccination is the only weapon to fight off the new variant, as scientists try to learn more about it.
"We are still awaiting more information from WHO (World Health Organization) but what I can say to you is that our only tool to be ahead of all these variants, of all the changes and mutations that we are seeing, is vaccination. If it is that this variant is far infectious then the only thing that can protect us is vaccination, the only thing that will slow hospitalization is vaccination and the only thing that will slow the death rate is vaccination and we have the vaccines", President Ali said.
The new COVID-19 variant, named Omicron, was first detected in South Africa. Since then, cases of the new variant have popped up in several countries across the world.
A number of countries have made the decision to close their borders to travel from South Africa and neighbouring countries. Guyana has not moved in the direction of implementing any travel ban, but President Ali said the Government would like to see more vaccines rolled out to Guyanese.
"There is only way that we can be ahead of fighting this pandemic and that is to be vaccinated. Those who are qualified for the booster, make that decision and take the booster. This is our only chance of fighting off and being aggressively ahead of the impact of any variant on our country", President Ali said.
Over 77% of Guyana's adult population has received a first dose of one of the COVID-19 vaccines while 54% of the country's adult population is fully vaccinated.
The Ministry of Health continues to encourage persons who took their first shot of one of the vaccines to ensure they return for their second shot to be fully vaccinated against COVID.