Minister of Health Dr. Frank Anthony today said while it has not yet been confirmed that the faster spreading Omicron variant of the COVID-19 is in Guyana, recent COVID-19 numbers indicate that the variant might be circulating here.
The new variant has already been confirmed in a number of other CARICOM countries. Guyana does not have the capacity to test for new variants.
Last week, the Health Authorities in Guyana warned that while the COVID situation was improving in Guyana and the numbers were on the decline, persons should not drop their guard.
But after the busy Christmas season, the numbers have started to increase.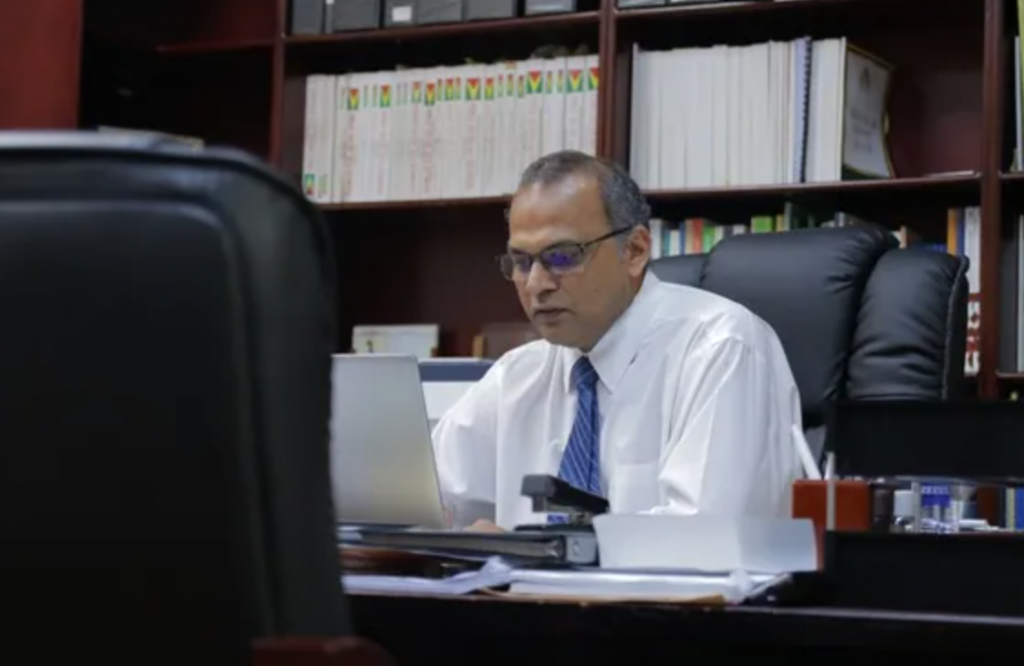 "We start closing the end of the year with cases going up and then on the 1st of January we saw the positive cases went to 209 and then yesterday was 284. So there is an upward trend in these cases. Again, we suspect that we might have the Omicron variant that is in circulation in Guyana cause based on these numbers with other countries we know that is highly contagious," the Health Minister said during today's COVID-19 update.
The Minister said the Ministry of Health is anticipating a high number of positive cases in coming days with the current trend and while only just over 90 cases were reported over the last 24 hrs, he said that can be attributed to the low number of testing that was done.
"With the way that this is rapidly progressing over the last couple of days we suspect from an epidemiology point of view that we might have Omicron that is in circulation here so we need to be extra vigilant," the Minister said.
Additionally, Dr. Anthony is encouraging persons who are fully vaccinated to get the booster dose to be better protected against the variant while urging persons who are yet to be vaccinated to get the shot since they are at a higher risk of contracting the virus and that can later lead to hospitalization.