The Ministry of Education has made a decision to open schools fully for in-person learning for secondary school students in Forms 2 to 6 when the new school term begins in January.
The announcement was made yesterday by Minister of Education Priya Manickchand who said once the Ministry of Health offers its full support, physical all-day classes will return in January.
In the past few months, schools have been using a rotation and shift system as COVID-19 protocols remain in place, but the Minister said those systems are not producing encouraging results and a continuation of those practices will not properly prepare children for examinations and movement to the next level.
According to Manickchand, "the school doors will not be locked to students who are not vaccinated. But, we can no longer continue with the level of distancing that we have been doing. We can't finish the curriculum and if we can't finish the curriculum we are failing you. It means you are going into that examination room without knowing what is on that paper or onto the next level without completing the current level".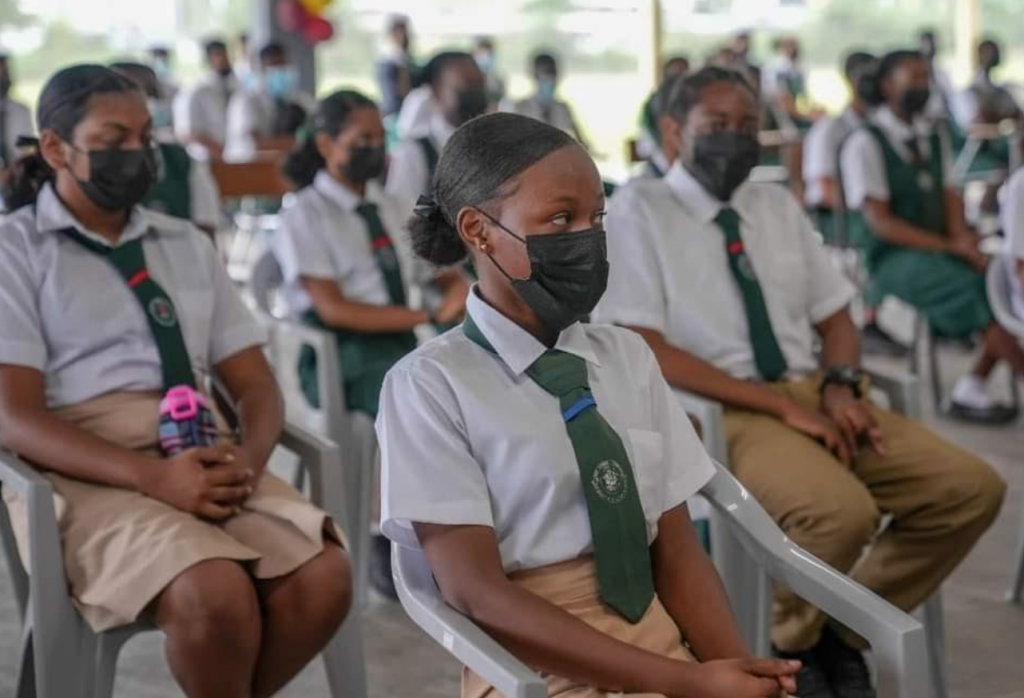 The Education Minister also said unvaccinated students will be able to attend classes. However, Minister Manickchand is still encouraging parents to get their children vaccinated.
She said students will continue to be sanitized and schools will continue to follow the protocols to ensure students remain safe.
The Minister of Education said if a parent makes the decision not to allow a child to attend the physical classes, the resources will be made online for that child but it will be up to the parent to ensure the child uses the material.
While the full reopening caters for students in Forms 2 to 6, students in Forms 1 will continue to be part of virtual classes.