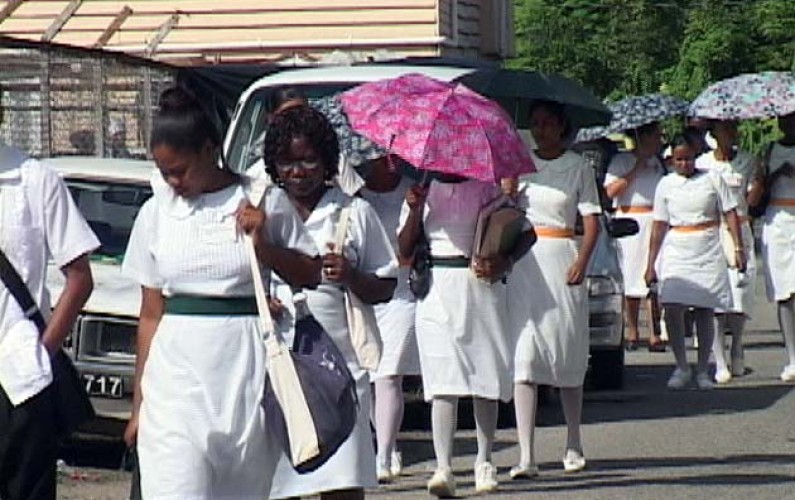 The Ministry of Finance has announced that all public servants earning less than $500,000 per month will receive a one off tax free payment of fifty thousand ($50,000.) as a Christmas bonus.
The payment will be effected in during this month and according to the Ministry, some 30,700 public sector workers including nurses, teachers, members of the Disciplined Services and semi-autonomous agencies will benefit from the bonus.
While the bonus is being welcomed by many public servants, the decision to grant an across the board bonus to all public servants earning below $500,000 per month, means that members of the Police Force and Guyana Defence Force who would usually get one month's salary as their Christmas bonus will now get the same $50,000 bonus as the rest of the public service.
Under the previous government, only the Disciplined Forces got the one month's salary bonus while other public servants received a 5% retroactive to January increase in their December salaries.
News Source understands that the government wanted all public servants earning below $500,000 per month to enjoy the one benefit rather than for some get much more than others.