US Carrier, American Airlines, touched down at Guyana's Cheddi Jagan Airport with its inaugural flight last night, promising to remain in the market for many years to come.
The start up of the airline's schedule service between Miami and Georgetown came just months after it announced an intention to enter the Guyana market.
At a reception to welcome the inaugural flight on Thursday night, the airline's Managing Director for Regulatory and International Affairs, Robert Wirick, said the airline is committed to the Guyana market, adding that American Airlines is a diverse company and intends to expose travelers from Guyana to its world class service.
Guyana is the 19th American Airline destination in South America.
The US Ambassador to Guyana, Perry Holloway said the carrier's entry into the Guyana market is "fantastic". He said more and more US companies have been coming to Guyana and that augers well for Guyana and US relations.
"The more flights and the more interaction between the people of our two countries, allows for greater cooperation, and allows us to work more closely together on things, of mutual interest", Mr. Holloway said.
Minister of Foreign Affairs, Carl Greenidge said he believes the airline's decision to begin a service to Guyana is symbolic of the integration of Guyanese and American economies through the vital service of air transport.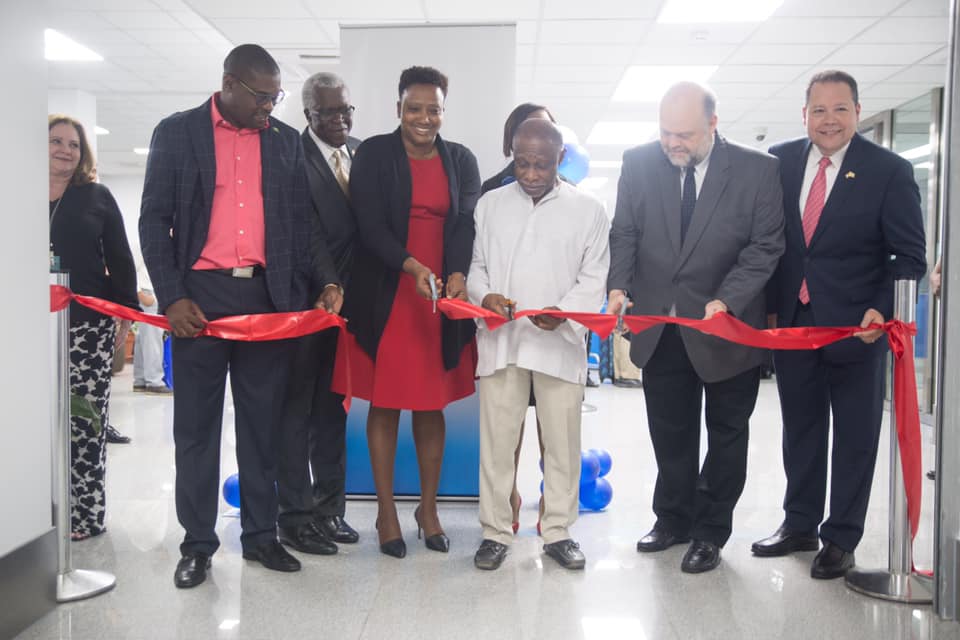 "As Guyana embarks on a new development trajectory, we have placed emphasis on improving our air and land connectivity. Our geographical location presents us with a unique opportunity to potentially become a hub between South America and the rest of the world. In recognition of this and the increasing number of visitors to Guyana, we embarked on the Cheddi Jagan International Airport Expansion," Minister Greenidge explained.
Minister within the Ministry of Public Infrastructure, with responsibility for aviation, Annette Ferguson said American Airlines entry into the Guyana market is timely.
She said with four weekly return flights between Georgetown and Miami, Guyanese now have more travel options to get to the destinations in North America and beyond.
American Airlines flies to more than 150 destinations across the United States and around the world.