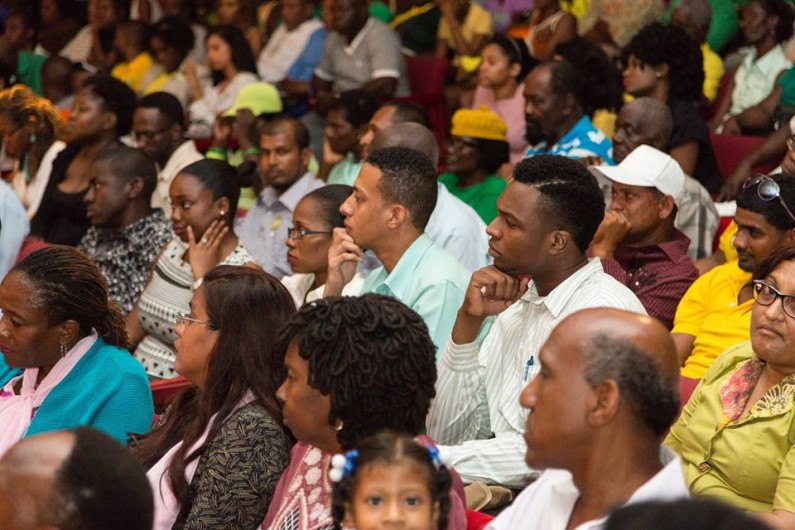 Under an APNU+AFC government Guyanese stand to benefit from sweeping tax reforms which would include reductions in the current 30% Pay As You Earn (PAYE) and 16% Value Added Tax. Thats according to Presidential Candidate of the coalition, David Granger.
Mr. Granger said the current taxation policy of the incumbent is "cock eyed"  and not fair. That statement received a resounding applause, accompanied by nodding heads for his tax reform reassurances.
The retired Brigadier was at the time addressing a gathering of women and youth at a forum organized by the Guyana National Youth Council (GNYC) and the Guyana Women Round tabling to address issues affecting the two aforesaid grouping of citizens.
Granger told the packed Theatre Guild auditorium that some of the current taxes have proven to be burdensome to citizen and must to be addressed in keeping with efforts to deliver a better life to all Guyanese.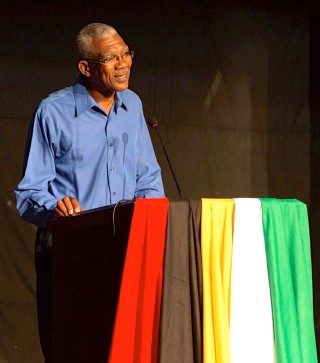 In this regard, the coalition hopes to pursue the "promised" Tax Reform Commission which the incumbent People's Progressive Party Civic (PPP/C) had undertaken to establish after the 2011 election.
The Presidential Candidate was adamant that the issues affecting women and youths could not be addressed without tackling the scourge of poverty and he said citizens can look forward to the removal of tax measures from everyday household commodities.
To drive home his point, Granger made reference to the high prices for commodities in hinterland regions and said his promised reductions in VAT and its removal from everyday household items will significantly benefit pensioners who receive the same allowance as those on the coast-land.
Guyanese are currently saddled with tax rates of 16% VAT and 30% PAYE while the tax threshold stands at $50,000.
In relation to import taxes for vehicles, Granger said there is not a concrete position at the level of the coalition but said Guyanese are likely to see a reduction on the tariff on new vehicles and an increase on tariff for old vehicles.
He reasoned that by doing this, the damage the continued usage of old vehicles have on the environment and human health will be reduced and regarded the current policy by the incumbent as a "cock eye policy."
Granger was assisted in responding to the series of questions posted by Alliance for Change (AFC) representative Catherine Hughes who also promised increased tax credits for employers under an APNU+AFC government.
Hughes promised that the coalition will be looking to ensure first time homeowners and female headed households secure low-interest rates along with micro financing opportunities to assist young entrepreneurs. (Kurt Campbell)
Filed 14th April, 2015