Labeled "A Plan for a Stronger Guyana", the governing APNU+AFC coalition rolled out its manifesto this morning at a media launching. A public launching is set for this evening at the Stabroek Square.
The 32-page document details the policies that the APNU+AFC intends to pursue if its re-elected.
It has broken up those policies into nine different programmes, ranging from governance and education to economic and energy.
Under its governance programme, the APNU+AFC intends to continue the work of Constitutional Reform with countrywide consultations.
The same governance theme will push for the eradication of financial and corruption with the strengthening of investigating agencies like the State Assets Recovery Agency and the Special Organised Crime Unit.
The economic programme will focus on investment promotion and job creation with additional attention being given to improving the business environment.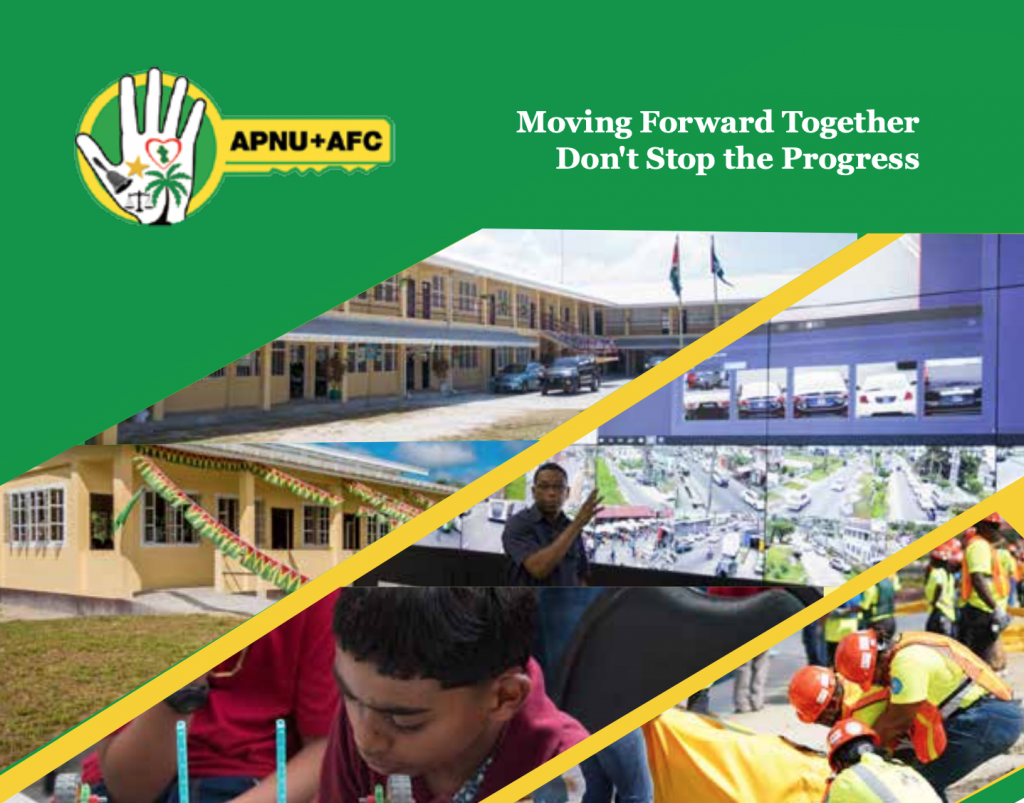 That economic programme will also look at improved public infrastructure and the implementation of a modern and business-friendly tax regime.
The energy programme will look at the creation of solar farms around the country and the provision of hydro electric power in some communities.
The manifesto also focuses on the coalition's plans for the education sector with a plan to develop a first class education system across the country with sixth form schools being established in every region and technical and vocational schools being expanded.
The coalition's social programme will look at creating centres and living facilities for the elderly, increasing the old age pension and public assistance and boosting support for the child care and protection agency.
The manifesto also looks at other areas ranging from housing development to more support for youths getting involved in business.
At this morning's launching, APNU+AFC Leader, President David Granger said Guyana is in a better place today than it was back in 2015 when the coalition came to office.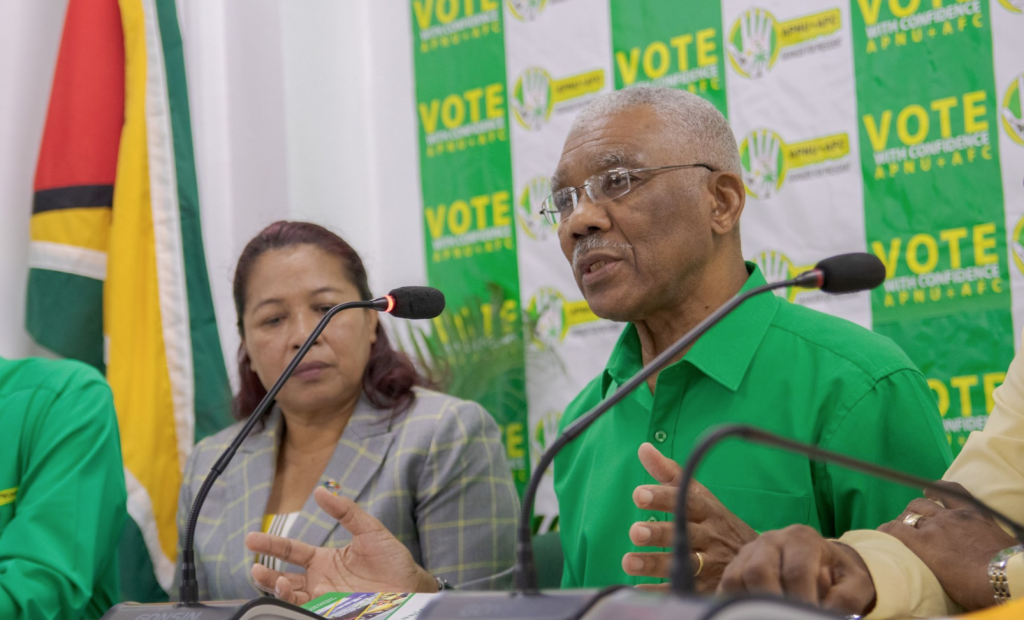 The President said a government under his watch will continue to push economic growth and development as part of its agenda.
The manifesto, he said, represents a blueprint that will ensure a good life for all under an APNU+AFC administration.
The full manifesto is available on the coalition's website https://www.apnuafc.gy/manifesto