The aurora gold mining company appears on track for another good year of gold production. The company is already ahead of its production target for the first quarter of this year and tomorrow it will celebrate three million hours of no lost time at its operations.
The company hosted a media tour and briefing on Sunday and highlighted its development over the past year. Production and exploration are ahead of target and the company will also be looking to hire additional workers as it prepares to expand its operations later this year.
Construction work has already started on new living quarters for the additional workers expected to be hired later this year. The company currently has over 600 workers based at its interior operations. The expansion drive could see close to another 100 workers being hired in the coming months.
Over 60% of the company's workforce is drawn from the Linden community. Company representatives explained that the skill and experience of Lindeners in the mining sector presents them with an advantage when applying for jobs.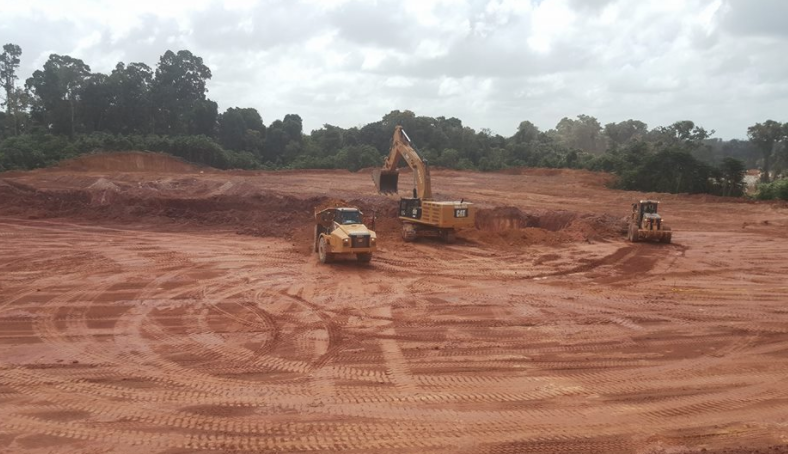 The General Manager at Aurora Gold, Thomas Henderson, said the company is looking to continue its strong mining output while at the same time taking care of the environment in the community where it operates. He said several initiatives are being planned to ensure the company remains on track with its development and expansion plans.
Last year, Aurora Gold contributed significantly to the increase in gold declarations as the gold mining sector led the way in earnings for all of the export sectors in Guyana.