Social media activist and businesswoman, Melissa Atwell aka "Melly Mel" found herself being grilled by Police investigators for several hours on Friday.
The questioning by Police investigators came following a criminal complaint by the Balwant Singh Hospital over several alleged "horror testimonials" about its service were shared on Facebook by Atwell.
The Balwant Singh Hospital is privately owned and over the years it has prided itself as the top private hospital of choice for pregnant women and women giving birth. The hospital even regularly features photographs of newborns and their parents on its social media pages.
But recently, a number of less than satisfied customers have been emerging with their less than flattering stories about the hospital and its service.
Many of the dissatisfied former patients and customers took their complaints about their bad experiences to "Melly Mel", who started to document and share the experiences on Facebook without revealing the names of the complainants.
The complaints ranged from alleged overpricing and improper treatment to allegations of mismanagement of medical cases and alleged acts of misdiagnosis.
The complaining former patients provided many detailed accounts of their experience.
As "Melly Mel" continued to share the stories and other former patients and customers joined in with complaints of their own on Facebook, the hospital's management turned down media interviews.
Instead, the Chief Executive Officer of the hospital, Dr. Madhu Singh, issued a statement on the hospital's Facebook page.
In that statement, Dr. Singh expressed "disbelief and shock" at the complaints and described the majority of them as "manufactured or lies".
"I wish to make it pellucidly clear that standard, quality and excellence are the hallmarks of our service at the Dr. Balwant Singh Hospital. We pride ourselves with provision of service that is second to none in Guyana", Dr Singh assured.
She added that as a private institution, the hospital recognizes that some of its patients "may be dissatisfied from time to time with aspects of our service but we ensure that we work with them (once that dissatisfaction is reported) to answer their questions, provide feedback and the appropriate action to arrive at closure. There are hundreds of patients who can testify to this if not thousands over the years".
Dr. Singh also responded directly to the complaints that were alleged to have come from pregnant women or women who would have given birth at the hospital.
Dr. Madhu said "over the years we have delivered thousands of patients, and we continue with the aim of providing a superior and affordable service for the pregnant women of Guyana. Last year alone, 697 babies were delivered with only one neonatal fatality due to a genetic condition beyond our control. This year thus far, we have delivered 342 babies safely with only one fatality due to severe pulmonary hypertension in the newborn. Those are remarkable records by any standard!"
But those assurances by the CEO also brought more complaints for others who claimed that the service meted out to them was very different that what the CEO highlighted.
A number of persons also claimed on social media that their testimonials about less than good treatment at the hospital were removed from the hospital's facebook page.
One woman even complained that she visited the hospital a few days after commenting on one of the posts by "Melly Mel" and she was recognised and asked to leave the hospital although she was there with her young son to see the doctor.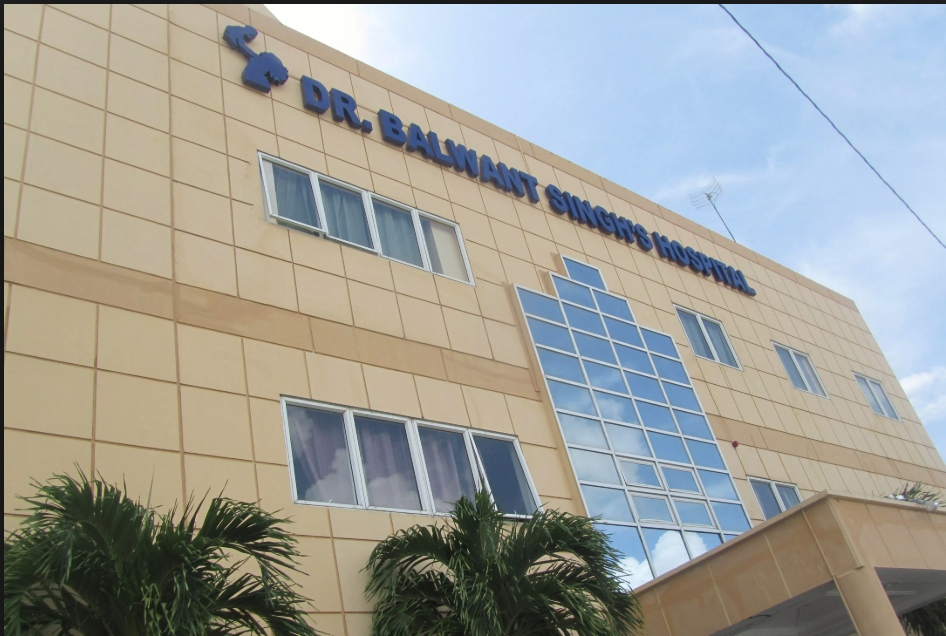 Still, the Balwant Singh hospital insists that "we are also very proud to say that we have an established customer service department in order to ensure patient satisfaction".
The social media activist, "Melly Mel", did not back down from highlighting more complaints about the hospital and ignored legal threats.
Upon her return from vacation, she was asked to visit the Criminal Investigations Department of the Police Force on Friday and was kept there for several hours being grilled about the social media posts and the persons behind the "horror testimonials".
She was told that she was being investigated under the Cyber Crimes Act, Section 19 (3).
That section states that "A person commits an offence if the person uses a computer system to disseminate any information, statement or image, knowing the same to be false, that –(a) causes damage to the reputation of another person; or (b) subjects another person to public ridicule, contempt, hatred or embarrassment."
While at first she was told she would have had to remain in custody for the weekend, she was released on bail following the intervention of a number of Attorneys and complaints by other activists.
Attorney Sanjeev Datadin has now taken up her case and has made it clear that the arrest and questioning by the Police is tantamount to "harassment" and he believes that if the hospital is saying that the complaints are untrue then it needs to prove that.
What the hospital has been doing since the entire social media furor is sharing testimonials and comments from satisfied customers who praised its service.
The regular photo release of newborns has also been continuing.