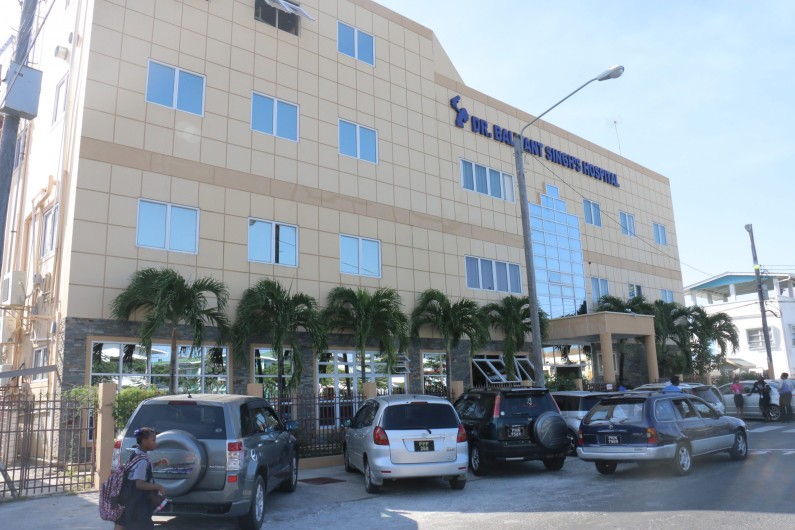 The Balwant Singh Hospital has confirmed that the woman who died at the Georgetown Hospital and later tested positive for the coronavirus was first a patient at its hospital.
In a statement, the private hospital said internal checks carried out today revealed that the patient made a "brief stop" at its facility before going on to Georgetown Public Hospital.
According to the Balwant Singh Hospital, the 52-year-old patient was brought in by attendants and was being examined by a doctor in the Triage Area.
The statement said that after asking background questions and observing the symptoms being similar to those of persons affected by the coronavirus, the doctor immediately advised that the patient be taken to GPHC as the Balwant Singh Hospital does not have test kits for the coronavirus and therefore it was not possible to confirm the diagnosis
The hospital said since then, it has identified all persons who may have been in contact with the patient during her visit to the private hospital and is ensuring that they are in quarantine and not on duty at the hospital.
The persons in quarantine include the doctor who saw the patient, the nurses, and the attendants. 
The Balwant Singh Hospital said it is complying fully with the guidance being provided by the Ministry of Public Health since yesterday and is advising all of its patients to stay at home if they have the symptoms suggestive of the coronavirus and to call the Hotlines 227-4986 or 624-3067.
The woman who died arrived in Guyana on the 7th March from Queens New York and complained of ill health on the 10th March. She died in the Accident and Emergency Unit of the Georgetown Hospital. And it was only after her death that health officials there became aware of her travel history. 14 doctors and nurses at the Georgetown Hospital have been placed in self quarantine.