Police investigators were this afternoon called to the Eccles, East Bank Demerara home of  PPP General Secretary and former Home Affairs Minister, Clement Rohee after three gunmen attacked the home and held his maids at gunpoint.
The two maids were the only persons at home at the time. Mr. Rohee told journalists that he and his wife were at work when one of his neighbours  alerted him that there was a Police presence outside his house.
He said when he arrived at the scene, he was told that one of the maids left the backdoor open while she was inside and three armed men barged into the house demanding that they handover gold.
After the women told the men that they had no knowledge of any gold in the house, they were tied up and hit about their bodies as the bandits ransacked the house looking for valuables.
Rohee said he was told that the ordeal lasted for about 15 minutes and the men hurried out the yard and boarded a car that was waiting on the street.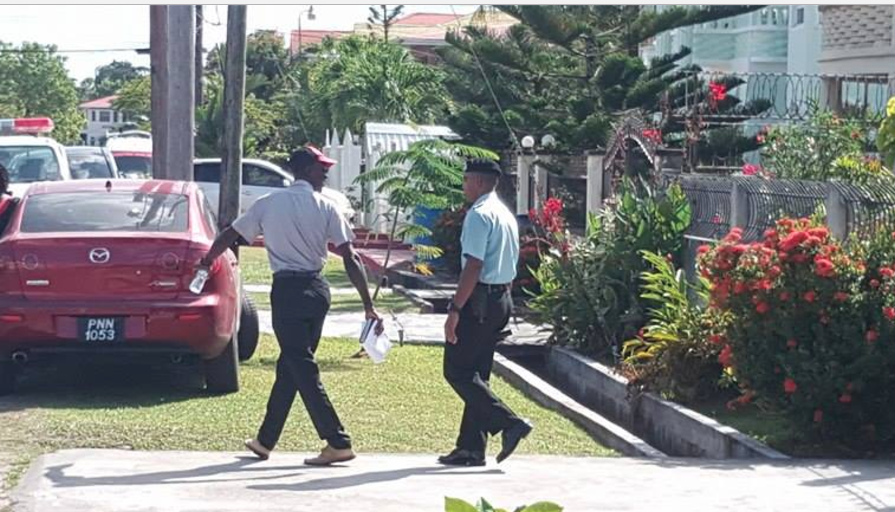 The PPP General Secretary who was in charge of the nation's security for over almost a decade said he does not know whether the attack was random or deliberate, but he knows of no gold that would have been in the house.
He said the property was built by his wife and no one lived there before. Mr. Rohee occupied a Queenstown government house for a number of years while he served as a government minister. He only moved to the Eccles property after leaving office.
He said investigators are expected to go through a number of video recordings that may lead to the three men. There are at least 3 sets of video cameras to the front of the house. Other houses in the area also have surveillance cameras.
Rohee said the incident has once again raised concerns about the security situation in the country. It was only two days ago at his party's weekly press conference, that Rohee raised his party's concern about the spate of robberies and attacks that have been occurring in the city over the past few months.