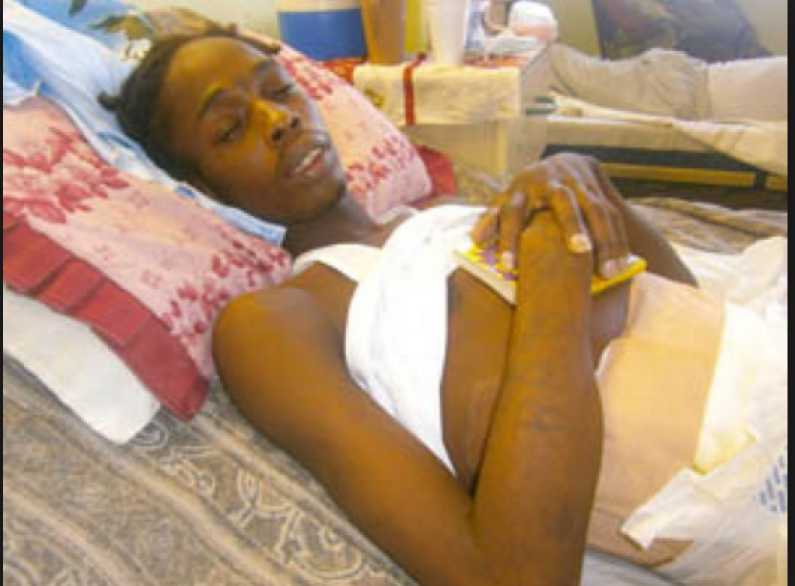 All charges have been dropped against the two Police Constables who were fingered in the alleged assault and baton sodomy of a detainee at Timerhi over two years ago.
Police Constables, Devin Singh and Roselle Tilbury-Douglas were jointly charged for the assault of Colwyn Harding during his arrest back in 2013.
The charges against Singh and Tilbury-Douglas were dismissed when they appeared before Magistrate Leron Daly at the Providence Magistrate's Court on Tuesday.
The dismissal resulted from what the Magistrate ruled was insufficient evidence to prosecute.
During the court hearing yesterday, an application for the charges to be dismissed was made by the Defence Attorneys. They claimed that the prolonging of the matter was resulting in the court's time being wasted.
 Harding had been absent on two consecutive occasions without any excuses and his Attorney, Nigel Hughes was also absent when the matter was called on Tuesday.
Although another attorney appeared on his behalf the matter was dismissed.
When the matter was first reported it sparked widespread protest action from rights groups which later led to the ranks being charged. Harding was hospitalized for an intestinal hernia and had undergone multiple surgeries. Doctors had reported that they saw no signs of sexual abuse, but rather an intestinal infection and condition. 
Harding had sought and got medical attention in Guyana and Jamaica. He had claimed that he was beaten by the two ranks with a baton during which he lost consciousness. He later complained of feeling pain and bleeding from his anus.