Three days after dozer operator, Neptrind Hercules, and the heavy duty equipment he was operating were swallowed by quicksand at the Bauxite Mines in Linden, the bulldozer and the man's partly decomposed body were located this afternoon.
Over the past three days, mine workers had to carefully use heavy duty equipment to dig into the ground in the same area where the bulldozer with the operator were sucked under.
With the assistance of specialised equipment, the bulldozer was located this afternoon with the man's lifelessbody in place.
Family members have been told that to get the body out of the equipment which is still partly submerged in soil and ground water, is an intricarte process that could take hours. Up to late this after noon, the efforts to retrieve the body were still ongoing.
Minister of Home Affairs and Geologist, Robeson Benn, visted the site of the incident today during the recovery operation. He later met with family members of the dead miner to update them on the recovery efforts.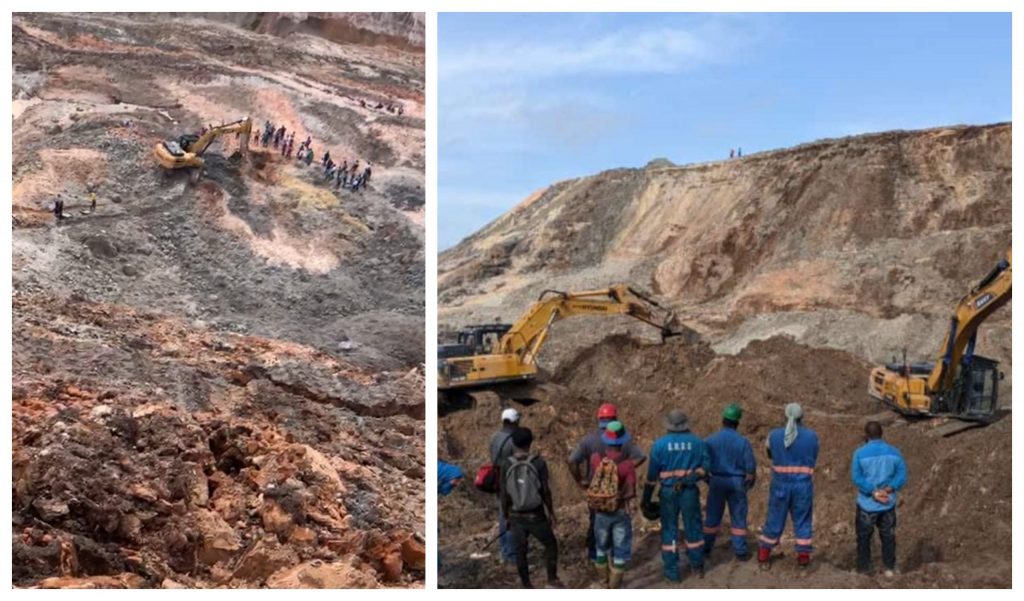 A relative of the miner, Dr. Desmond Rogers told News Source that while the family is relieved now that the body has been located and will be retried, there are still several unanswered questions that remain.
"We want to know exactly what took place, the what and where and when. We need those answers", he said, as he also explained that the meeting with the Minister, while welcomed, did not provide many of the answers being sought.
Mr. Rogers said the family is deep in mourning and it will be a difficult road ahead for all of them.
The miner, Neptrind Hercules, was a veteran in the bauxite industry in Linden, having dedicated 42 years of his life to working in the industry. He was preparing for retirement in October.
It is suspected that Hercules was working alone in the area, when the soil suddenly became loose and sucked in the bulldozer, before he could have made any attempt to escape.
The bulldozer with the man's body was located more than 100 feet below the surface, according to reports.