A post-mortem examination was conducted today on the body of Linden bauxite miner, Neptrind Hercules, who died on Saturday when the bulldozer he was operating was sucked underground by quiksand.
Hercules' cause of death has been listed as suffocation.
His body was found inside the bulldozer yesterday after three days of searches and digging into the ground at the Bosai Bauxite mines.
Family members said the body was discovered in a partly decomposed state and from its position in the bulldozer, it appeared as though Hercules may have been attempting to escape from the heavy duty equipment as it was being pulled underground.
While his family members are now preparing to say their final goodbyes, the investigations into the incident are still ongoing.
The Ministry of Labour is probing the incident from an occupational health and safety position, while the Geology and Mines Commission is also conducting a probe of the mining practices and safety measures at the Bosai Bauxite operations.
Family members have been questioning the safety practices at the company as well as its emergency response systems.
The dozer operator was working the overnight shift and was discovered missing early on Saturday morning. It is suspected that the incident occurred several hours before an alarm was raised to trigger rescue efforts.
The Chinese owned bauxite company had to rely on specialised equipment from the GGMC being sent to assist with the location efforts.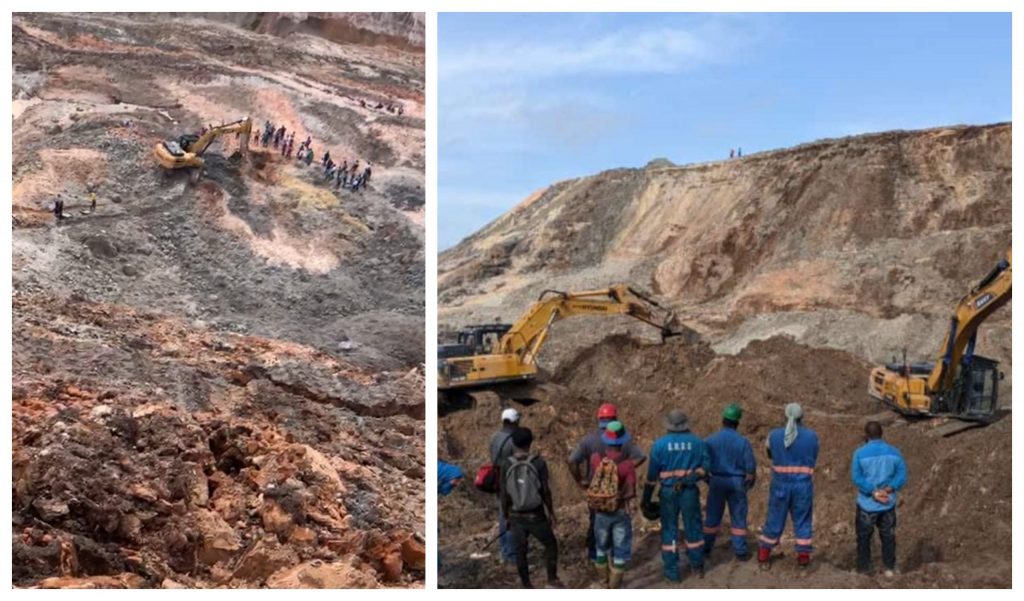 The miner, Neptrind Hercules, was a veteran in the bauxite industry in Linden, having dedicated 42 years of his life to working in the industry. He was preparing for retirement in October.
The bulldozer with the man's body was located more than 100 feet below the surface, according to reports.