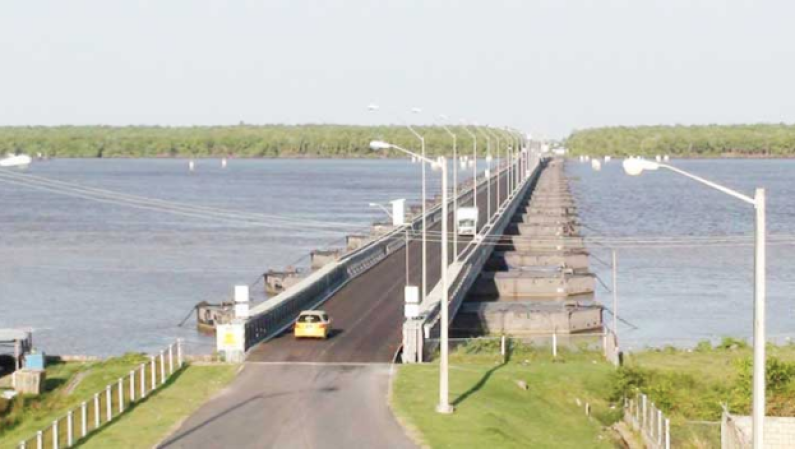 The Berbice Bridge Company Inc. (BBCI) has declared that it believes the order issued by the Minister of Public Infrastructure, taking control of the operations of the bridge is unlawful, but it still intends to comply with the order.
In a statement today, the company said it "considers, based on legal advice, that the Order is unlawful and ultra virus under Section 11of the Berbice River Bridge Act on which it is based."
The Company has since written to the Minister requesting that the he supplies the Bridge company with a statement seeking "the facts and reasons on which the Order is based".
The company has also said it will consider its options, which do not exclude a legal challenge to the Order.
But, in the meantime, the Bridge company noted that it considers that it has no alternative but to comply with the Order issued by the Minister, prohibiting the Company from implementing the Toll Order.
In a statement issued yesterday morning, the Minister of Public Infrastructure, David Patterson announced that "in accordance with the powers conferred upon the Minister by Sections 4 (1) and 11 of the Berbice River Bridge Act, in the interests of public safety, the Minister issued (today) an Order declaring that the functions of the Concessionaire to maintain and operate the Bridge shall be exercised by the Government of Guyana as of 5th November 2018 until the date the Minister specifies by notice on the cessation of the threat to public safety."