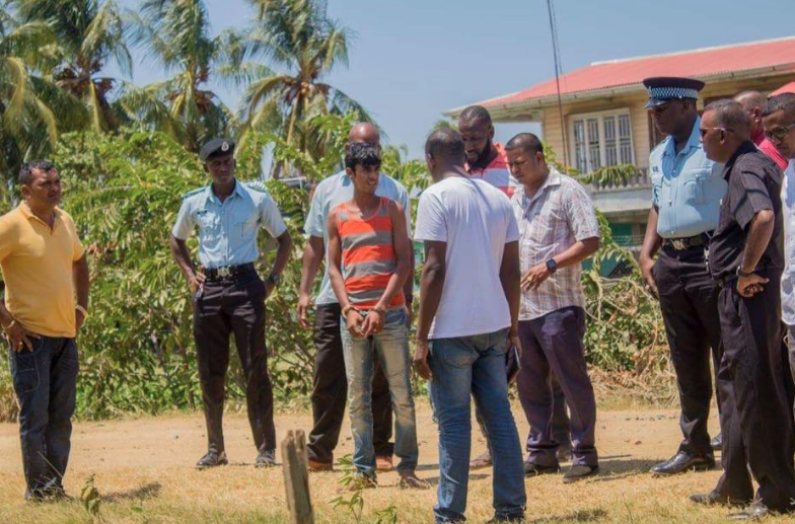 A 19-year-old man from Corentyne, Berbice is in Police custody and will be facing a murder charge after admitting to stabbing his 24-year-old friend to death.
Dead is  Mahdendra Sooknanan of #69 village.  He was last seen alive by his family on Sunday when he left home to attend a horse racing event in the Corentyne area. He never returned home.
His badly stabbed and battered body was found this morning. Investigators believe the murder took place on Sunday night.
The main suspect is the teenage friend of the dead man, who works as a labourer in the same village.
According to the Police, the accused has since confessed to the crime.  He claims that he was consuming alcoholic beverages with Sooknanan when he became angry over statements his friend made about his wife.
The anger turned deadly and it is believed that he stabbed Sooknanan to death and left his body on a dam in the area.
The suspect remains in custody and is likely to face the courts before weekend.
(Photo Credit: Royan Abrams)