Minister of Public Security Khemraj Ramjattan is defending his decision to enforce a 1982 law that restricts entertainment spots from remaining open after 2:00am and Ramjattan is convinced that his move is in the best interest of the country.
In a statement earlier today, the Public Security Ministry said that "after taking into account the negative effects of alcohol consumption on crime and violence, including domestic violence; traffic accidents; the productive capacities of our population, especially the young; along with other attendant circumstances, including the adverse effects of the proliferation of noise nuisance, the Honourable Vice President and Minister of Public Security has determined that it is in the best interest of the country to enforce the existing laws which have mandated that these entertainment facilities must close at 2:00 am."
The Ministry did not indicate whether it used any data or study to support its claim that the late opening of bars and the consumption of alcohol directly impacts the crime situation.
The Public Security claims that the move by the Ministry has gained wide support by women's groups and the Private Sector Commission among other organizations. However, a number of owners of nightspots, bars and clubs have complained bitterly about the move and said they were never informed properly or consulted on the enforcement of the 1982 law.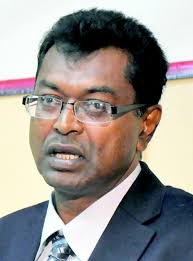 The 02:00 hrs closing time is provided for in the Music and Dancing Licenses (Amendment) Act Chapter 23:03, Act #12 of 1982, which states at section 9 that: "A place, so kept or used, although so licensed as aforesaid, shall not be opened for any of the purposes afore said except on the days and between the hours stated on the licence: Provided that the holder of a first class hotel licence may keep open the licensed premises for the purpose of dancing, singing, music or other public entertainment once in every week until the hour of two of the clock in the morning except on any Sunday."
 The Ministry has noted that "Place" as used in Section 9 means "house, room, garden, or other place" and will cover bars, clubs and restaurants – also inclusive of open spaces used for dances and entertainment purposes.
 "This law is being enforced in the interest of citizens' security and safety with the aim of suppressing criminal and other offences which typically occur after ​0​2:00 hrs", the release stated. Again, the Ministry has not provided any data or the results of any study to support its claim.
Guyana currently has several old laws that are not being enforced and have not been enforced for a number of years. Those laws include it being an offense to dust out  doormat after 6:00pm and it also being against the law to fly kites in Georgetown.