The Private Sector Commission has broken its silence on the enforcement of the laws that force nightclub and bar owners to close their operations by 2:00am and the PSC is hoping that the Public Security Minister could reassess the situation and give an extension.
In a statement on Wednesday, the PSC said it has observed and received reports from its membership that the enforcement of the 2:00 am closure for bars and night clubs is having a significant negative impact on businesses within the entertainment industry and many of the businesses are faced with the threat of closure and downsizing as a result of this decision.
The organisation, which represents several leading businesses in Guyana, said it is also concerned that the enforcement could have a long term negative impact on Guyana's developing Tourism Industry.
 According to the PSC, "there has been no definitive study on the social impact of the later closure on crime and accidents".
Public Security Minister Khemraj Ramjattan has defended his decision to ensure clubs and bars shut down their operations by 2:00am although he could not provide any link between the later closure to the crime situation.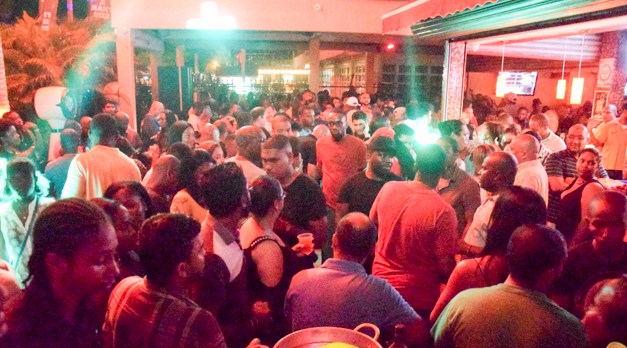 In fact, from the regular reports coming out of the Guyana Police Force, most crimes and accidents occur long before midnight and may have no link to the nightclub entertainment industry.
The PSC has now issued a call on the Minister of Public Security "to rethink this strategy and its implications on business."
The body "is recommending that consideration be given for bars and night clubs to be open until 4:00 am on Fridays, Saturdays and Public Holidays for those night clubs located in commercial districts and zones and those which comply with building codes that limit noise nuisance."
Additionally, the PSC said that with the upcoming Christmas holidays, it is recommending the extension and relaxation of the 2:00 am edict "to facilitate our visitors for Christmas and into the New Year. This is especially so, as we seek to mark the 50th Anniversary of our Independence in 2016."
The Ministry of Tourism has also expressed its worry about the impact of the early closures on the entertainment industry.
While many nightclubs and bars have complained about the 2:00am enforcement, several promoters and the clubs themselves have adjusted the start time for their parties. However, they still complain that the earlier closure is impacting on their business.