Less than 24 hours after the Home Affairs Minister said plans were afoot to bring to shore, a small vessel spotted offshore Guyana with dead bodies aboard, the authorities have lost sight of the boat and claims it has "disappeared" in the sea.
At a hastily called emergency press conference this evening, Minister of Public Works Juan Edghill, who overlooks the maritime sector, said the authorities simply have no clue where the boat is currently.
"I am distressed that I cannot tell the nation tonight where the boat is and who is on board", Edghill told reporters with Home Affairs Minister Robeson Benn sitting to his right.
The boat with a number of lifeless bodies was first spotted on Monday afternoon by an outgoing vessel which immediately alerted the Guyanese authorities.
The crew of the vessel also sent photographs of the boat and the bodies to the Maritime administration and those photographs and the alert were shared with the Guyana Defence Force and other security agencies.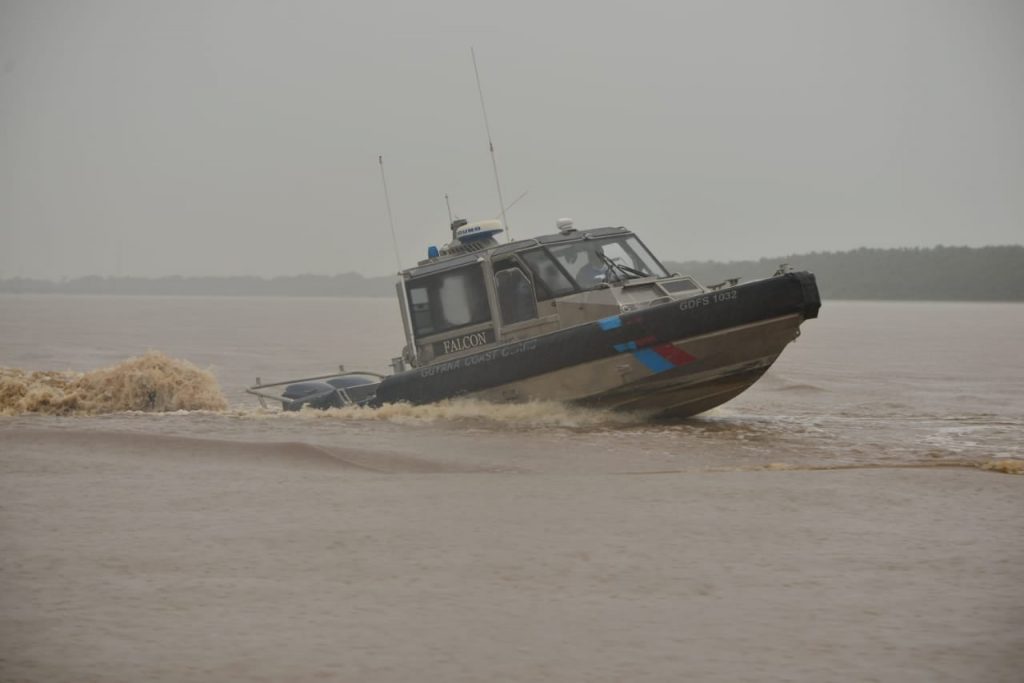 From all appearance, the local authorities only mounted their search for the vessel this morning, more than 15 hours after receiving the initial report.
Minister Edghill told reporters tonight that the authorities were hoping that the vessel which spotted the vessel with the dead bodies would have kept an eye on it.
"The second request that was made by the Maritime Administration was to stay and…keep an eye on the boat while we seek to mobilise other assets and resources to get that boat captured, attached and bring it in", Edghill said.
He said the last sighting of the boat by the outgoing vessel was at 7:53 pm on Monday, and the vessel was just over 83 miles offshore Guyana.
All of the coordinates for the location of the drifting vessel were provided to the Guyanese authorities.
Edghill said the GDF Coast Guard and a trawler that was loaned from a private company headed out at around 5pm this afternoon in search of the boat. They are hoping to reach the area where the boat was last spotted by early tomorrow morning. There are two other boats supporting the search.
The Minister said there were also aerial searches that went on for more than five hours that have also turned up empty-handed.
There are no reports of any missing vessel or crew in Guyana and it is suspected that the small vessel may have drifted into Guyana's waters from some other part of South America or the continent Africa.
He assured that the searches will continue since although the identities and nationalities of the dead persons may not be known at this time, he is sure that their families, wherever they are, would want some closure.