Keeping true to a promise made by the Opposition Leader, PPP Member of Parliament Anil Nandlall was back at the Georgetown Magistrates' Court this morning to file more private criminal charges against current government Ministers for alleged misconduct in office.
This time, Nandlall with Bishop Juan Edghill of the PPP at his side, filed charges against Minister of Finance Winston Jordan, Minister of Public Service Dr. Rupert Roopnarine and Minister of Public Infrastructure David Patterson.
All of the private charges are in relation to the Durban Jubilee Park project and the alleged breach of the Procurement Act with the spending of over $900 Million on the project. That particular charge is directed at the Finance Minister and the Minister of Public Infrastructure, while it is alleged that Dr. Roopnarine also violated the Procurement Act since he sat as a Director on the Board of the company that initially started the project.
The Durban Park project has been mired in controversy.
It was just after the change of Government in 2015 that the project was launched to transform the swamp and bushy lands into a facility to host events related to Guyana's 50th Independence celebrations.
The project initially started out as one that brought the private sector together in a partnership with the new government. But as the project dragged along and funds ran dry, the Government stepped in through the Public Infrastructure Ministry and completed the project.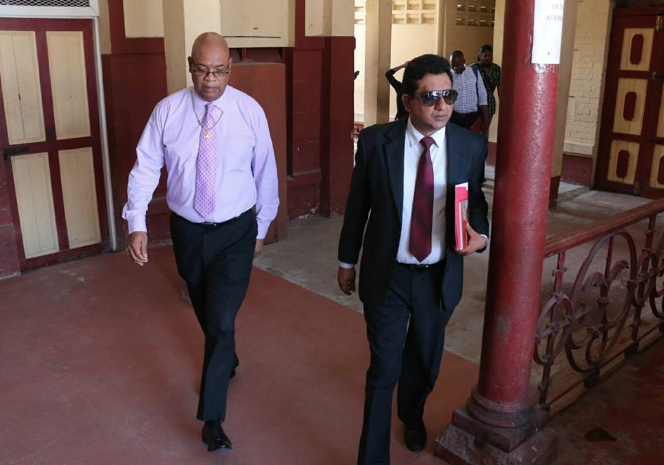 Just last week, the same PPP MP, Anil Nandlall, who is a former Attorney General, filed private charges against two other sitting government Ministers.
The Attorney General Basil Williams has described those charges as malicious and said the DPP will have to discontinue the charges.
Nandlall has said he is only following the government's lead, following the move by the Special Organised Crime Unit to file charges against two former PPP Government officials.