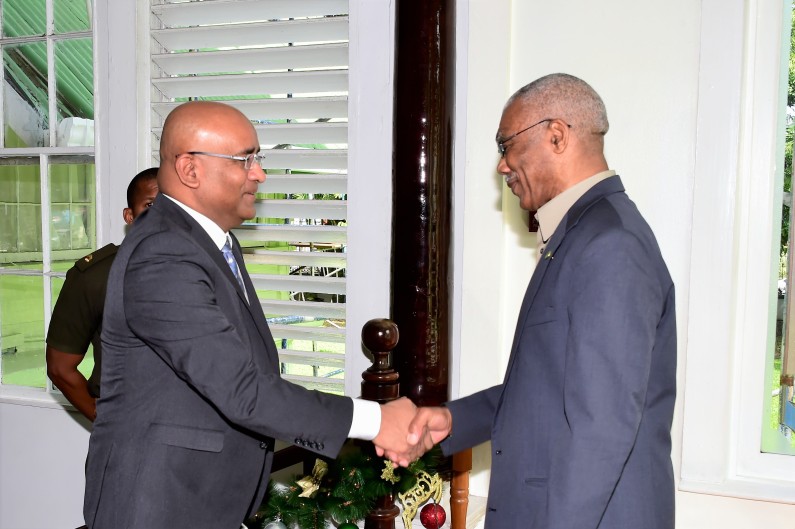 Minister of State Joe Harmon has written Opposition Leader Bharrat Jagdeo, on the President's behalf, inviting the Opposition Leader to consultations for elections.
In the letter seen by News Source, Mr. Harmon informed Mr. Jagdeo that "The President wishes to consult with you on the following matters: The National Assembly's constitutional role in the present situation and the Guyana Elections Commission's readiness and requirement for funding to enable it to conduct General and Regional Elections"
Additionally, Mr. Harmon told the Opposition Leader that the President has written to the Chairman of the Guyana Elections Commission urging him to initiate arrangements for the conduct of General and Regional Elections and committing to supporting his request for financing those elections.
The letter to the Opposition Leader is dated February 25, 2019.
It was sent on the same day that the President also wrote to the Chairman of the Guyana Elections Commission. In that letter to Justice James Patterson, the President said the Government is committed to doing "everything possible to ensure that the Commission is provided with the financial resources and has sufficient time to conduct credible elections".
The President in his letter to the GECOM Chairman also urged the Commission "to commence preparations for the conduct of GRE (General and Regional Elections)"