The number of new COVID-19 cases in Guyana continues to surge with the Minister of Health, Dr. Frank Anthony revealing today that a total of 788 new cases of the virus have been recorded within 24hours.
The number of new cases now represents the highest number of new cases to ever be recorded in a single day and the country has recorded more new cases in the first three days of January than it did in all of December.
The new cases have also pushed the number of active cases in the country to over 2500.
Region Four continues to lead the Regions with the highest number of new and active cases. There are now 1,648 active cases in Region Four according to the Health Minister. Region Six has more than 300 active cases and also continues to see a significant increase in new COVID-19 cases.
Public and private testing sites across Region Four have been swamped in the past three days with hundreds of persons seeking COVID-19 tests.
The Minister of Health said the increase in new cases was expected as the country comes out of a busy holiday season and the new Omicron variant is believed to be present here.
"We have anticipated this, these numbers are going to double and we are seeing this happening right now", Dr. Anthony said.
While the number of new cases is increasing rapidly, the symptoms appear to be very mild. There are 59 persons hospitalised across the country with 36 of them at the Ocean View hospital. Five persons are in the Intensive Care Unit.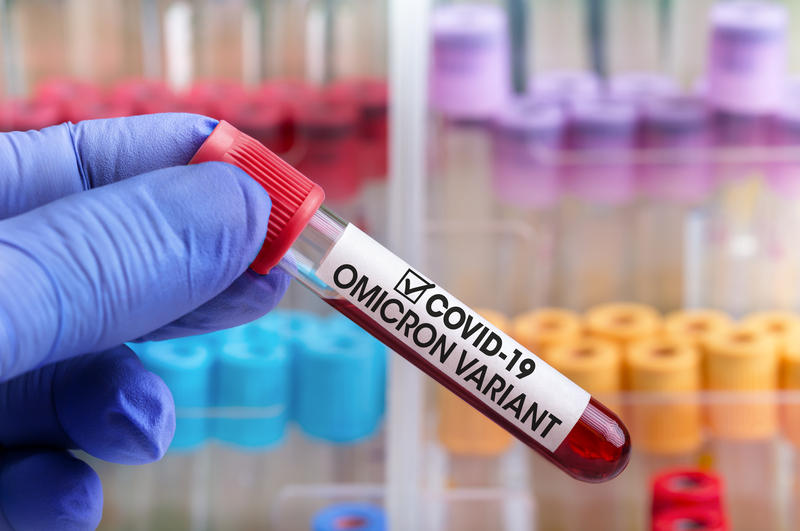 The situation has seen some hospitals stretched thin as staff members have tested positive. News Source understands that close to 200 staffers of the Georgetown Public Hospital alone have tested positive for the virus.
The Minister of Health has assured that contingency plans are in place and have been implemented.
The National Public Reference Laboratory which does the bulk of local COVID-19 testing is currently dealing with an increasing number of samples being sent for testing. News Source understands that the staff is overwhelmed and was forced to put off testing some samples yesterday because of the high volume of tests that needed to be completed.
With the situation expected to worsen in the coming days, he Health Minister is asking persons not to swamp the testing sites and if they believe they might have been exposed to a positive case but there are no symptoms, they should quarantine themselves for five days before going to get tested.