British Royal Navy Ship – HMS Mersey – docked in Guyana this morning with its Captain boasting of the deterrent that the vessel's presence lends to narcotics trafficking in Guyana's waters and the region.
The visit to Guyana is part of the Royal Navy's continued efforts to engage with nations throughout the Caribbean and South America and to support overseas UK territories.
Commanding Officer, Lieutenant Commander Richard Hewitt told media operatives during a tour of Mersey that the since the ship left the UK in January it has possibly stopped the flow of narcotics in its path.
Without offering much details, Mr. Hewitt said the crew has had some success with patrols conducted on their way to Guyana. "Before our arrival in Guyana we have been working with partnerships in the region, conducting counter narcotics patrols.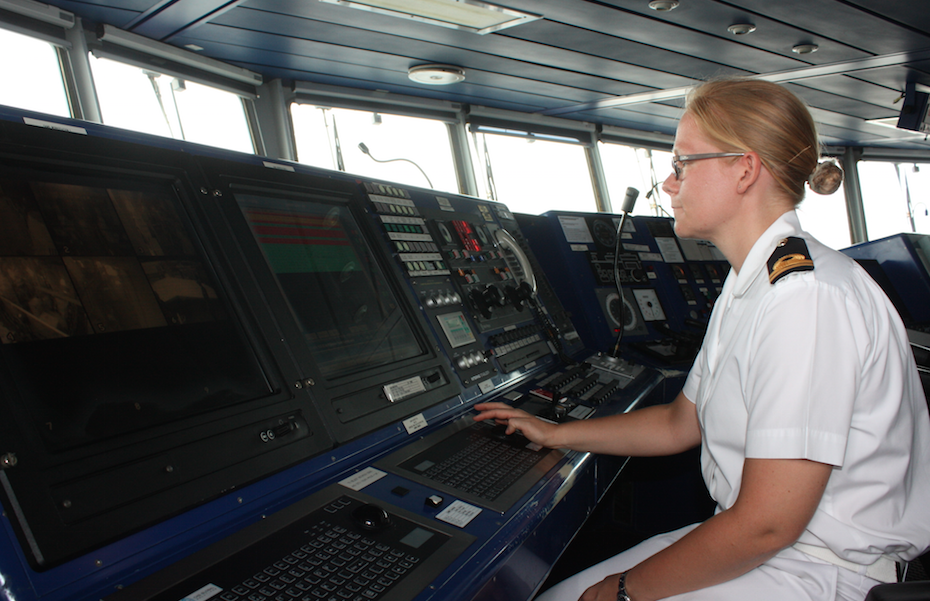 On leaving Guyana we will then visit further territories and in the process of doing that we will conduct counter narcotics patrols to stop the illicit flow of narcotics in the area."
These narcotics patrols are also expected to involve the US Coast Guard Law Enforcement Detachment team.
Commander Hewitt and crew members are promising to use the opportunity to enhance military cooperation and support between the two countries. Members of the Guyana Coast Guard are expected to benefit from training sessions and will receive help from the British Engineers on-board Mersey to repair Guyana's vessels.
The crew will host a reception and tours for local dignitaries including President David Granger. Mersey will also reinforce trade links with Central America and reaffirm relationships with foreign partners.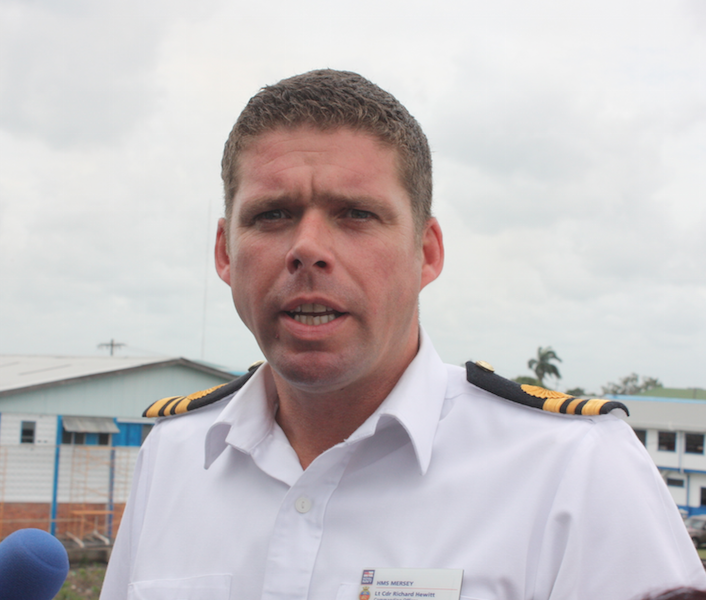 The vessel with its 48 crew members will be on standby, throughout her deployment, to assist with disaster relief efforts. HMS Mersey is one of the Royal Navy's four River Class Offshore Patrol Vessels. This is the first Royal Navy ship to visit Guyana in the last 20 years.
The Vessel leaves Guyana on Friday.  (Kurt Campbell)