A city businessman and some members of his family were arrested on Wednesday when a search at his home unearthed over five pounds of marijuana, several bottles of liquor suspected to be uncustomed, and a large quantity of local and foreign cash.
In a statement, the Guyana Police Force said ranks from its Criminal Investigations Department, obtained a search warrant and carried out searches at the East Street home of the unnamed 30-year-old businessman.
According to the Police, the ranks found just over $2.5 million in Guyanese currency along with US$75,697, €6,145 along with a quantity of Venezuelan, Surinamese, Trinidadian, Canadian, and Bajan dollars.
In addition to the money, the ranks also found several bottles of expensive liquor which the Police said were uncustomed.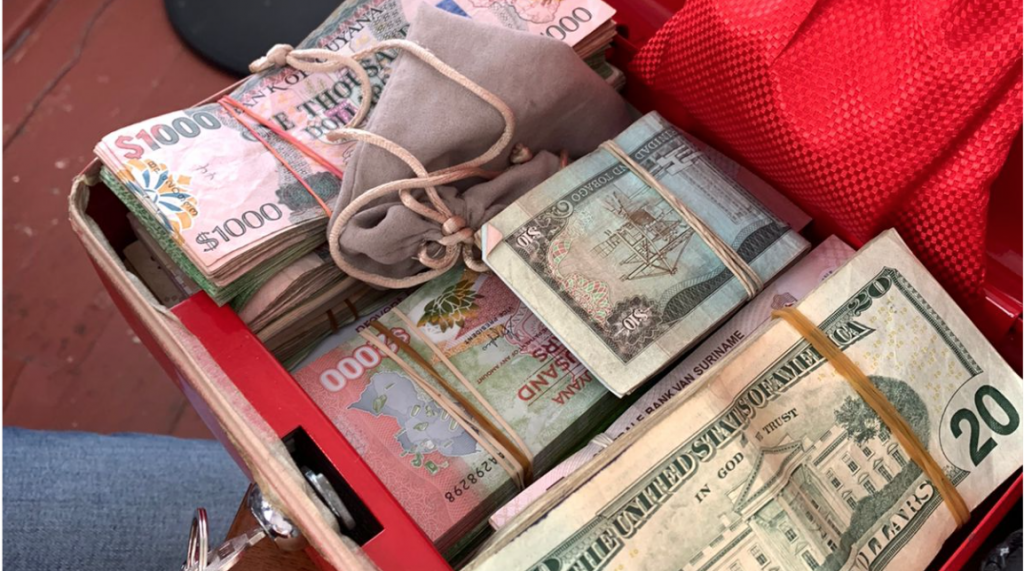 The search also unearthed several parcels of marijuana with a combined weight of just over five pounds. The marijuana was found stashed in a cooler and it was plastic wrapped.
In addition to the businessman being arrested, his wife, mother-in-law, and a cousin of the wife were also taken into custody.
The Police said all of the seized items including the large quantity of money have been confiscated and stored away at CID headquarters. A search was also executed at the Providence home of the same businessman where his video recording devices were seized.
Investigations are ongoing and charges could be filed in the new week.