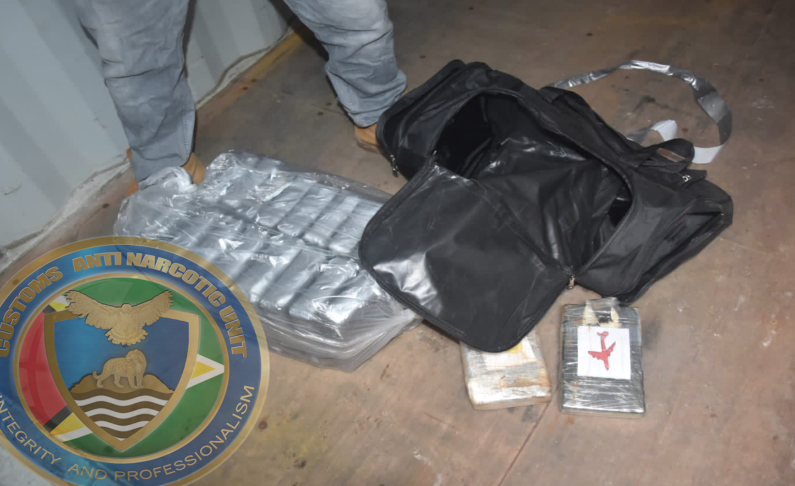 The discovery of 54 pounds of cocaine in several large parcels at the Demerara Shipping wharf on Lombard Street over the weekend has once again raised concerns about security at the country's shipping ports.
No one has been arrested over the large drug bust.
The bag with the cocaine was found stashed inside a container that was still to be loaded for shipment and CANU agents believe it was being prepared to be shipped to another destination where its value might be higher.
In a statement, CANU said the cocaine carries a street value of more than $17 million.
The local drug enforcement and port security agencies have been looking to step up monitoring and security at the various shipping ports in the country.
Just recently the US Government and UNODC hosted a training programme on port security and maritime security.  The training examined the security of container cargo operations and vessel searches.