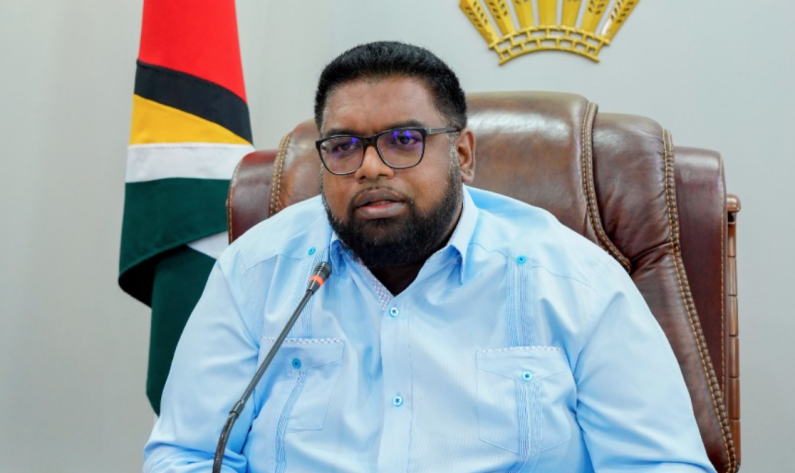 President Irfaan Ali today urged leaders of the Caribbean Community and Africa to work to deepen relationships and strengthen ties between the two regions.
During his remarks at the inaugural Africa-CARICOM summit, the President said Africa and the Caribbean are no strangers to each other and the two must strive for economic integration driven by people, as well as and partnership aimed at one objective which will see the prosperity of the people in both regions.
"Our region suffered immensely from the fallout in the rising cost of commodities and transportation services during the pandemic. We must therefore address these issues through a common theme as we, the developing economies would find it even more difficult to cope with and rebuild post covid. Having regards for all of the above, achieving the SDGs as outlined in agenda 2030 is severely threatened and we must all point this out to the global community," The President said.
The President committed Guyana's sustained and strengthened relationship between the Caribbean and Africa and pledged the country's support to ensure the success of this endeavor between the two regions.
"Our Regions represent creative and dynamic forces within the international community. As such, there is no reason why we should not initiate greater socio-economic collaboration. The onus remains on us to forge a path forward based on our shared interests and common objectives," The President noted.
The President told the leaders that the summit was convened at an ideal time when citing the UN General Assembly and the Conference of Parties conferences. He said the regions must chart the way forward and take a unified message to the global community.
"For us the global pandemic awakens the harsh reality of the differentiating treatment between the developed and the developing world. It also reemphasizes that fundamentally, it is the developing world that suffers the most under these circumstances. I am therefore of the view that this forged collaboration must address the Covid19 pandemic and recovery, climate change, Mitigation, and adaptation measure food security, and Cost of commodities and transportation," The President noted.
The virtual which saw pledges made by both African and Caribbean leaders was hosted by Kenya under the theme: Unity across continents and oceans: Opportunities for deepening integration.