President Irfaan Ali would like CARICOM leaders to focus more on the removal of trade barriers within the community that continues to affect member states.
The President is in San Pedro, Belize attending the Inter-Sessional CARICOM Heads of Government meeting.
He said one of the priority issues that's should be addressed is the need for a commitment to remove the hurdles to trade in the region, noting that production in various sectors cannot be increased in the region while there are trade barriers.
"I am looking forward to a very robust discussion on trade barriers at the end of which I would like to see a timetable develop in which we must all commit ourselves in the region to the removal of barriers and making inter-regional trade and inter-regional exchange of good hassle-free," the President said on the sidelines of the meeting.
Guyana currently holds lead responsibility for agriculture, agricultural diversification, and food security in CARICOM and is spearheading the regional body's quest of reducing its US$5 Billion food importation bill.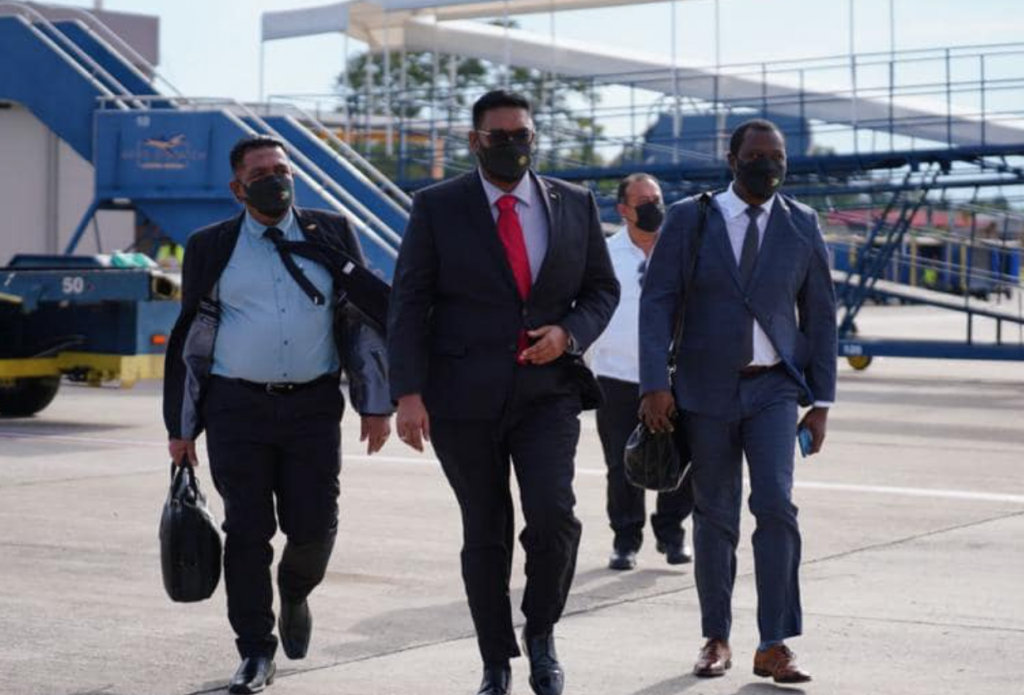 On the question of food security for the region, the President is expected to present a paper on these areas and is also expected to provide an outline of the objectives by both Guyana and the Region as a whole, along with comprehensive strategies in achieving the target of reducing the Region's food import bill by 25% by 2025.
"So we will be presenting a wide-ranging policy paper that will not only address the issues of production of Agriculture but would address the constraints and what is required to increase productivity, technical support, financial support, crop insurance. So this is a very important meeting for the achievement of food security," the President noted.
Discussions on regional transportation, logistics, and security are also issues that the President hopes will be addressed during the meeting.
He also said he is looking forward to a full discussion on the invasion of Ukraine by Russia.