As the 36th Meeting of the CARICOM Heads of Government opens at the Hilton Hotel in Barbados, the regional body is still to offer a definitive statement on the latest decree by Venezuela which claims Guyana's oil rich territorial waters.
While The Commonwealth, the Organisation of American States and the United States government have all made known their condemnation of the actions by Venezuela, CARICOM which has its secretariat in Guyana, has offered very little.
Speaking to reporters ahead of the opening of the CARICOM Meeting, the Secretary General, Ambassador Irwin LaRoque said the regional body's silence ought not to be seen as a reluctance to stand in Guyana's corner.
"We support the territorial integrity of all of our member states", LaRoque said.
When he was questioned specifically on why CARICOM appeared reluctant to offer a definitive statement on the issue, the Secretary General appeared combative and said "Why are you saying it is a reluctance? Sometimes things happen in a particular way. There are a lot of activities going on and quiet diplomacy sometimes is the way to go forward and I do not think you should judge a statement or the lack of a statement in one way or another and that's it".
LaRoque made no mention of the issue during his address to the opening of the meeting of Heads of Government on Thursday evening.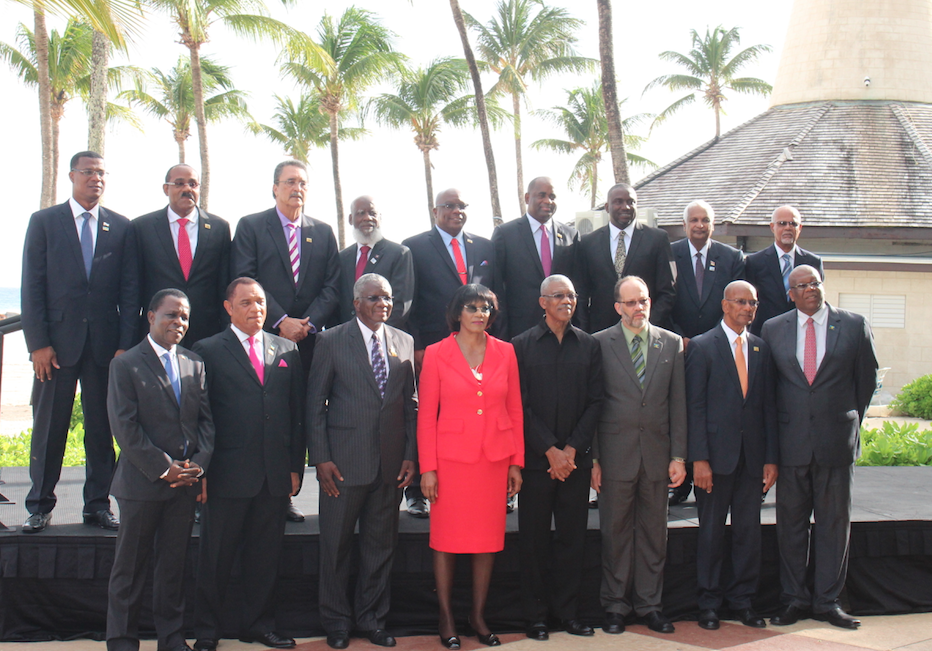 Guyana's President David Granger who is attending the meeting made it clear that he wants more than just a "one paragraph statement" from CARICOM on the issue. He said CARICOM must realize that Venezuela's claim to Guyana's territory is a threat to regional integration.
The President of Venezuela, Nicholas Maduro is expected in Barbados on Friday to meet with regional leaders. He is also expected to meet with President Granger.
Coverage of CARICOM Heads of Government Meeting in Barbados compliments of LIAT Airlines and the Guyana Telephone and Telegraph Company.