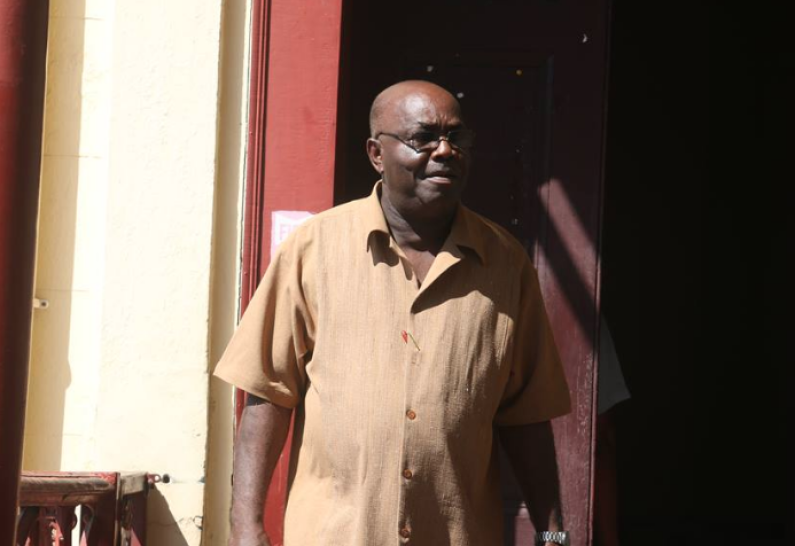 Veteran trade unionist and former Board Member at the Guyana Power and Light Company, Carvil Duncan was all smiles today as he was freed of a $27 million fraud conspiracy charge.
Magistrate Fabayo Azore today ruled that the Prosecution had failed to make out a strong enough case against Duncan.
Mr. Duncan was charged back in 2016 with conspiring with former GPL Deputy CEO, Ash Deonarine to defraud the company, by authorizing back pay for Deonarine in the sum of $27 million.
He had always maintained his innocence.
Today, Magistrate Azore said the Prosecution had failed to establish and prove that there was conspiracy in the matter or that there was an agreement between the two to defraud the company. She said the Prosecution also failed to prove that the act was indeed unlawful.
The charge against Duncan stemmed from his alleged role in authorizing the back pay for the former Deputy CEO.
The other members of the GPL board and management were unaware of the payments and the payouts which reportedly took place between May 7 and 8, 2015.
The payments were never authorized, although reports indicate that there might have been some discussion.
The alleged fraud was uncovered during an audit of the power company.
The Deputy Chief Executive Officer, Ash Deonarine, hurried out of Guyana just after he was placed on leave as the audit uncovered the alleged fraud.
He had promised to return all of the money, but has failed to do so. He has also failed to return to Guyana to face the Courts.