In an impromptu meeting outside State House with a group of supporters who gathered demanding that he be sworn in as President, the incumbent President David Granger admitted that the ruling handed down by the Caribbean Court of Justice this afternoon is not what he wanted to hear.
"The CCJ has not allowed the position that our Court of Appeal had taken but it means that the matter will now have to go back to the Elections Commission, so the matter is not closed, it still has to go back to the Elections Commission. So we still have to be patient", the President said.
He noted that he knows it has been a long wait for the elections results but he would like his supporters to remain calm and patient as the Elections Commission will have to complete his work.
The President has repeatedly said he will abide by the final declaration of the Chairman of the Guyana Elections Commission.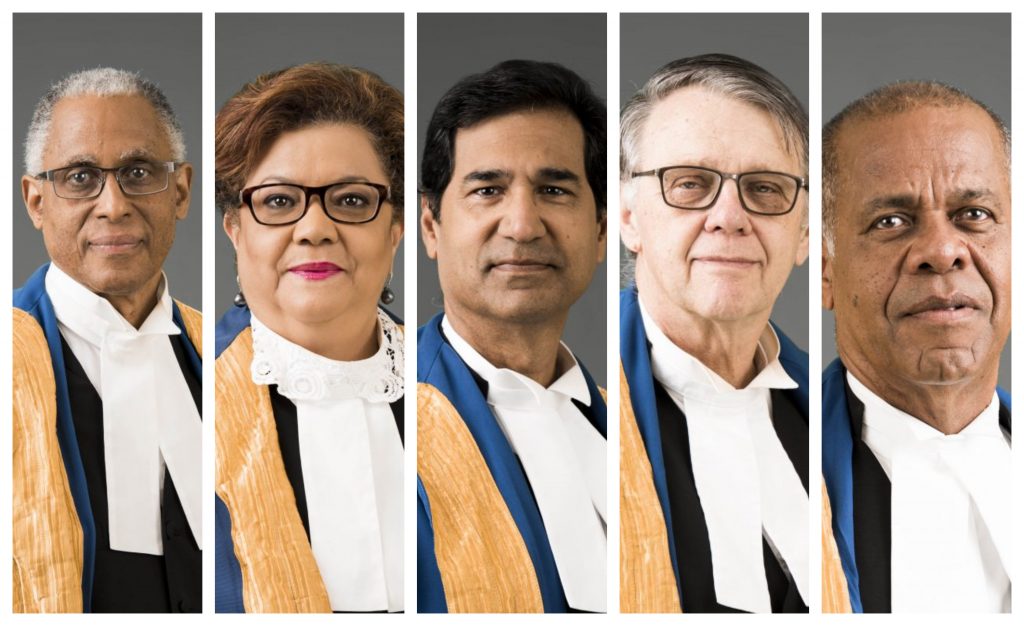 In a unanimous decision this afternoon, the CCJ threw out the Guyana Court of Appeal decision on the valid votes matter and also threw out the final report of the Chief Elections Officer which was made as a result of the Appeal Court's decision.
President Granger said the CCJ has made its ruling and there is nothing that could be done about that ruling. However, he noted that the CCJ did not make any coercive orders and that means they have not given any instructions "to what GECOM is empowered under the laws of Guyana to do.
The President said the APNU+AFC will be assessing the situation and the ruling and allow the Commission to do its work, taking into account that there is still evidence of massive fraud that he said occurred on elections day and that was unearthed during the recount of votes.
The CCJ has pointed to those matters being dealt with in an elections petition, but it made it clear that GECOM will have to do its work.