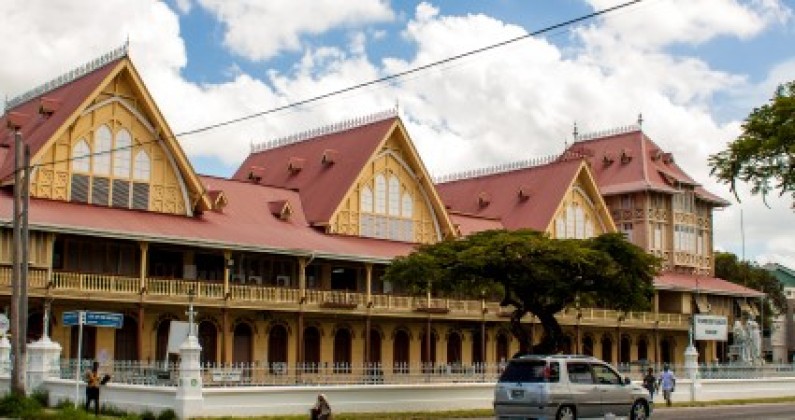 Acting Chief Justice Ian Chang has squashed the two term presidential limit which the Guyana Constitution currently provides for, paving the way for a person who has already served for two terms as President to run for the Presidency again unless the ruling is appealed or a referendum takes place.
Former President Bharrat Jagdeo who is the soon to be Opposition Leader is the only former President who is still alive and who would have already served two terms in office.
In December 2014, Georgetown resident Cedric Richardson filed a writ in the High Court challenging the two term limit and the manner in which the constitution was amended.
He contended that the limit was unconstitutional and the amendment to the law which was done without a referendum but rather by a two/thirds majority in the National Assembly was also illegal.
In the ruling delivered by Chang, Cedric's contention has been upheld.
 "In so far as it seeks to trench on and to dilute the pre-existing democratic rights of the electorate to elect as president a person of their own choice, needed a referendum and is invalid and without legal effect for reason of non compliance," the ruling stated.
Chang argued that Guyana was a democratic sovereign state and the term limits "in substance and effect, undoubtedly diminishes the democratic right of the electorate in electing a person of their own choice as president by excluding from presidential candidature."
In his ruling, Chang also claims that the purported altercation "purports to curtail the people's electoral democratic choices."
When the writ was filed Jagdeo had denied any involvement and said he was not interested in being elected to a third term in office.
Jagdeo had also said he was not pursuing any further appointment to an elected constitutional office or post in Guyana but months later his name appeared on the People's Progressive Party list of candidates for the May 11, 2015 elections. He is now expected to be the Leader of the Opposition now that the PPP has been removed from office by the electorate.