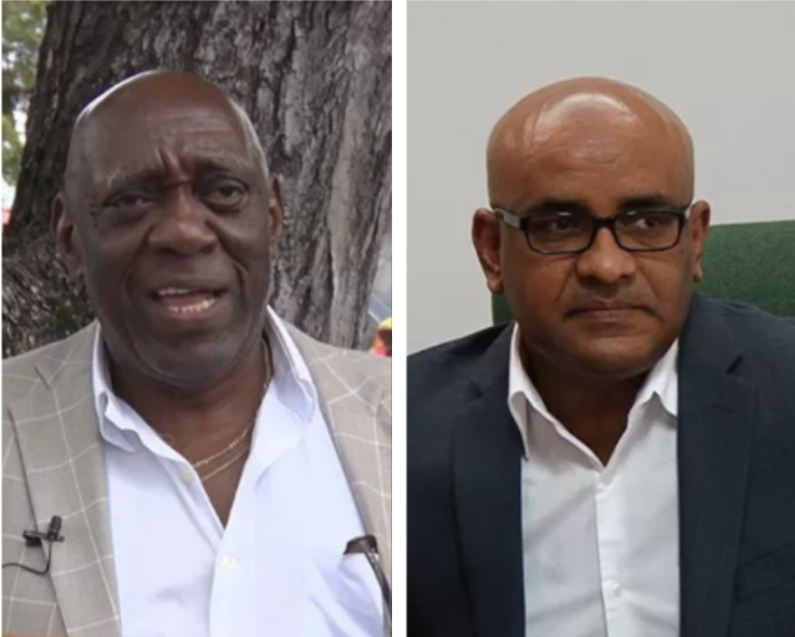 The lawsuit against Opposition Leader Bharrat Jagdeo by businessman Charles Ceres will come up again in Court on the 5th August.
Mr. Ceres is suing Mr. Jagdeo for in excess of $500 million for alleged defamatory statements that the Opposition Leader made against the businessman at a press conference and repeated during several media interviews and on social media.
Mr. Jagdeo had claimed that Ceres was among several persons involved in land grabbing under the current government. 
Mr. Ceres has denied the claims.
Ceres is contending that the statements are false, malicious and defamatory and were done in an effort to damage his good name and reputation. 
The businessman is being represented by Attorney Darren Wade who explained to the News Source today that his client was wronged and they intend to go all the way to get redress by the Court.
The Opposition Leader is being represented by Attorney Anil Nandlall.
In his response to the lawsuit, Nandlall is claiming justification for making the statements.  Nandlall said as Opposition Leader, Mr. Jadgeo should be allowed to make fair comments on national issues.
As the lawsuit moves forward, businessman Charles Ceres is also seeking an injunction to block the Opposition Leader from making further statements that could damage his character and reputation.