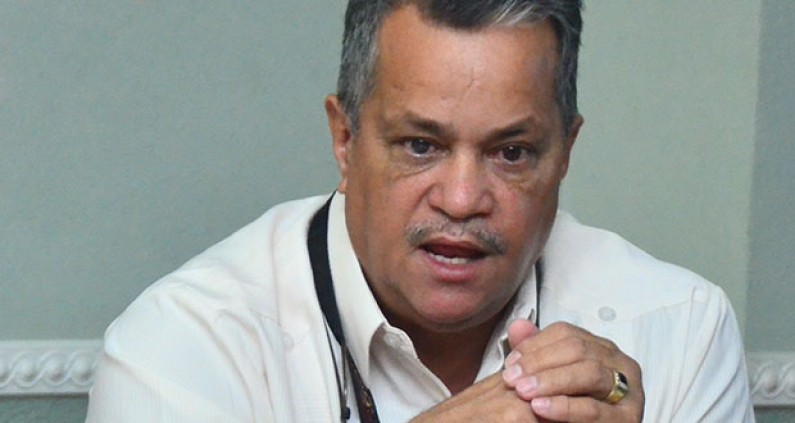 The Private Sector Commission has accepted the Chief Justice's decision to deny a request by Attorney Christopher Ram halt to the house-to-house registration exercise, but the Commission still has a number of concerns. 
Chairman of the Private Sector Commission, Gerry Gouveia has dispatched another letter to the Chief Elections Officer about the house-t- house registration process and preparations for elections even after the CEO indicated to him that all future letters should be sent to the Commission.
Speaking to News Source, the PSC Chairman, Gerry Gouveia said one of the biggest concerns of the Private Sector Commission is that "in doing a new house-to-house registration, we are in fact going to be scrapping the current NRR (National Register of Registrants) which was developed over the last 10 years at a cost of billions and billions of dollars and they are many Guyanese, cause every person on the NRR is there with their biometrics, their fingerprints and what we are about to do now is scrap all of that and start anew and we are exceptionally concerned about scrapping the NRR". 
He said based on his knowledge, the National Register of Registrants never expires but rather it is the official list of electors that expires. 
Gouveia contends that the NRR could be updated but not scrapped. And the PSC Chairman also sought to throw out the argument that if the old voters' list is used, there might be young people who could find themselves not being registered. 
Mr. Gouveia said that is not so and teenagers have been registered continuously even at schools. 
"Young people are captured in the continuous cycles of registration and when they become 18 they are automatically kicked over to that list and so the allegation that young people are being disenfranchised is not true", Gouveia insisted. 
The Private Sector Commission has called on GECOM to suspend the house to house registration exercise which started on Saturday. The Commission has said the exercise will continue.