Recently appointed Chief Justice (ag) Yonnette Cummings-Edwards was on Wednesday morning sworn in as the newest member of the Judicial Service Commission (JSC).
She took her Oath of Office before President Granger, Chancellor of the Judiciary Carl Singh, other members of the JSC and government ministers at the President's office.
The simple ceremony ended within five minutes. Soon after, President Granger declared that the appointment was significant since it was a move to fulfill important constitutional needs.
"As you know we have taken measures to ensure that the autonomy and integrity of the judiciary in Guyana and it is not just a matter of prescription but also a matter of practice," the President said.
Mr. Granger assured Chancellor Singh, in the presence of State Minister Joe Harmon and Attorney General Basil Williams that the government will continue to work towards preserving the dignity and integrity of the JSC. "I think that in so doing we have so far been able to win the confidence of the public and we will continue to ensure that not only the compliments of members of the Judicial Service Commission is kept in accordance with law but also the confidence and competence of the members are always above reproach," he added.
Mr. Granger said he is proud of the Chief Justice and he expressed confidence in her ability to discharge her functions without fear or favor, affection or ill will.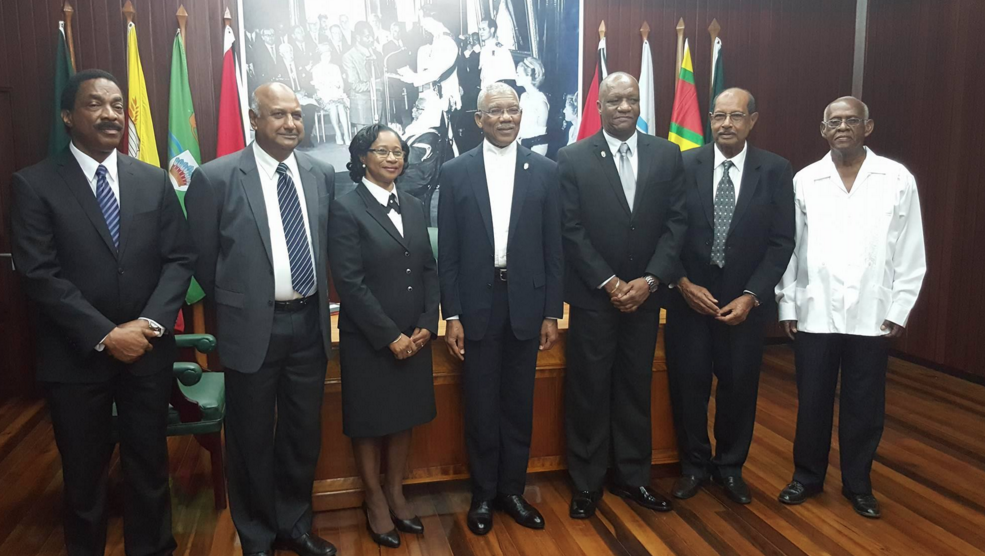 The Chief Justice said she intends to perform her functions in keeping with the law.
The Constitution makes provisions for the Chief Justice to automatically be a member of the Judicial Service Commission. The JSC is tasked with, among other things, the appointments of Judges, Magistrates and other members of the judiciary.